---

Wo
rld & National

Billy Graham, dead at 99

The Rev. Billy Graham, the charismatic North Carolina pastor who took his evangelizing crusades around the country and the globe, died on Wednesday morning, according to officials of his organization. He was 99 years old.

Graham served as a counselor or minister to a dozen U.S. presidents, and he preached to an estimated 215 million people in 185 countries around the world during his life. His message reached millions more as he maintained a near-constant presence on radio, television and the internet.

He also wrote more than two dozen books, including his 1997 memoir," Just as I Am," which was a New York Times bestseller


---
Art of the defense deal: Trump aims to dramatically boost U.S. arms exports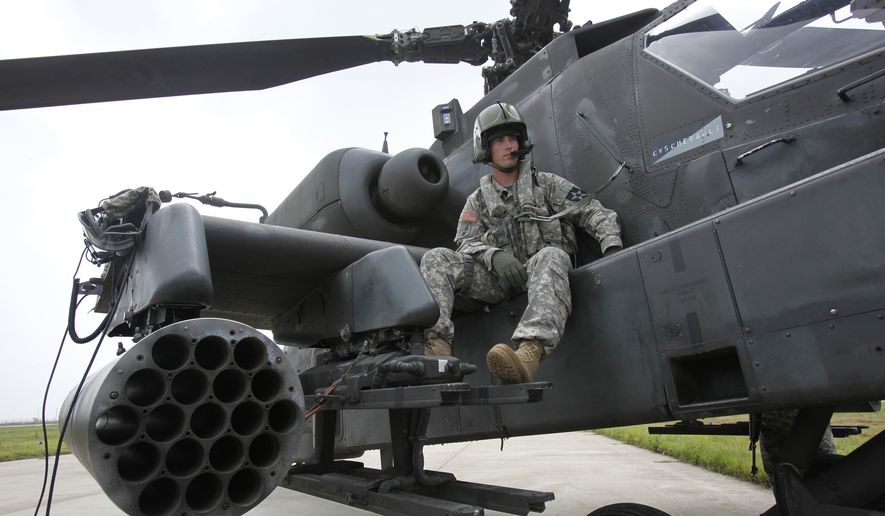 The Trump administration is putting the final touches on a plan to dramatically increase American military hardware sales around the world, paving the way for faster and bigger deals with a range of countries from Eastern Europe to Southeast Asia that have faced limits and barriers to buying from U.S. defense firms.

While administration officials have remained mum on the soon-to-be-released policy guidance, the impetus driving the new weapons export rules is twofold, said one U.S. official with direct knowledge of the administration's plan.

Administration officials want to further expand America's already significant share of the global arms trade while persuading longtime allies not to shift to Chinese, Russian or Israeli-made suppliers that don't face the same barriers.


---
Trump orders ban on 'bump stock' gun modifications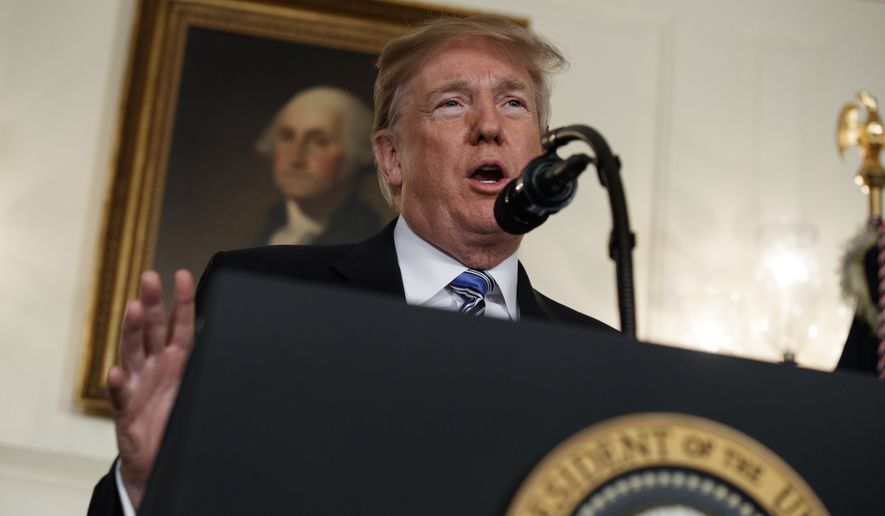 President Trump announced Tuesday he is moving to ban "bump stock" accessories for semi-automatic firearms, and that he's considering other gun measures in the wake of last week's mass school shooting in Florida.

Mr. Trump signed a directive ordering Attorney General Jeff Sessions to craft regulations banning "bump stocks" and other devices that turn semi-automatic firearms into automatic weapons. The president said the new federal guidelines will be finalized "very soon."

"We can do more to protect our children. We must do more to protect our children," Mr. Trump said at a White House event honoring law-enforcement officials with the Medal of Valor. "We're working very hard to make sense of these events."


---

Florida Legislators Vote Down Gun Ban

Students who survived the Florida school shooting began a journey Tuesday to the state Capitol to urge lawmakers to prevent another massacre, but within hours the gun-friendly Legislature had effectively halted any possibility of banning assault rifles like the one used in the attack.

The legislative action further energized the teens as they prepared to confront legislators who have quashed gun-control efforts for decades in a state where 1.3 million people have concealed carry permits.

---

Parkland Survivor: Media Using Tragedy to Push Gun Control

Brandon Minoff, an 18-year-old survivor of the Florida school shooting, slammed the media for politicizing the aftermath of the deadly incident.

Minoff, who was previously interviewed by CNN and MSNBC, told Fox News Tuesday that too many media outlets are focusing on gun control rather than the 17 people who died in last Wednesday's shooting.

The survivor didn't knock his fellow classmates for pushing gun control, noting that they are well-meaning and passionate about the issue, but questioned why the media wasn't giving attention to students on the other side of the debate.


---

What did Obama know? That's new focus of probe into anti-Trump dossier

Rep. Devin Nunes is trying to determine how far and wide the unverified Russia-Trump dossier spread inside the U.S. government, especially among senior leaders in President Obama's administration during the 2016 election.

The chairman of the House Permanent Select Committee on Intelligence released a letter Tuesday that is being sent to as many as two dozen senior leaders in the Trump and Obama administrations.

The California Republican is asking 10 questions to gauge who received the dossier information and what they did with it.

The dossier, funded by Hillary Clinton campaign and the Democratic Party and written by British ex-spy Christopher Steele, was circulated by paymaster Fusion GPS during the 2016 campaign.


---

MS-13 gang members gaining numbers by recruiting illegal immigrants

The violent MS-13 gang, which was nearly eradicated by the Bush administration, has been able to rebuild its ranks on the backs of illegal immigrant recruits, according to a new think tank report Wednesday.

Nearly a quarter of MS-13 gang members arrested or charged with crimes since 2012 came to the U.S. as part of the Obama-era surge of Unaccompanied Alien Children (UAC), including a staggering number who have faced murder charges, according to the Center for Immigration Studies, which looked at 506 cases.

Jessica Vaughan, the report's author, said the Bush administration used immigration laws to go after even low-level MS-13 affiliates, and worked closely with local police — even in sanctuary cities — to try to target gang members.
The Obama administration changed the focus away from rank-and-file illegal immigrants and toward trying to make big cases, hoping to make major conspiracy cases instead.


---

Pelosi ignores net worth question afteer lecturing on 'inordinate wealth'
Democrat says 'we're not talking about that' during town hall on tax cuts

House Minority Speaker Nancy Pelosi's net worth was off limits Tuesday during a town hall meeting in which she cited Martin Luther King Jr. to condemn "inordinate wealth."

The California Democrat was in Phoenix as part of a 100-city tour against tax reform signed by President Trump, but things briefly came to a halt when she spoke of God's intentions for personal wealth. Mrs. Pelosi decried tax cuts touted by Mr. Trump, along with his proposed budget, when an outburst came from the crowd.

The audience applauded before someone from the Grand Canyon State repeatedly asked, "How much are you worth, Nancy?"

"No, we're not talking about that," the Democrat replied. "I'm a mother of five, I can speak louder than anybody."


---
North Korea canceled Olympics meeting with Mike Pence at last minute


Vice President Mike Pence was scheduled to hold an historic meeting with North Korean officials during the Winter Olympics in South Korea, but the North Koreans canceled at the last minute, Mr. Pence's office said Tuesday.

Mr. Pence was ready to meet with Kim Yo Jong, the younger sister of both North Korean leader Kim Jong Un and the Communist country's nominal head of state, Kim Yong Nam. However, the North Koreans scrapped the Feb. 10 meeting two hours before it was set to start, the vice president's office confirmed.

---

Jared Kushner Is About To Lose His Security Clearnace--And He Isn't Happy About It

Jared Kushner and John Kelly, White House chief of staff, are at the center of a row over whether President Donald Trump's son-in-law should have security clearance.

Kelly, who has a reputation as an enforcer and disciplinarian, is trying to have Kushner's interim security clearance revoked, the New York Times reported.

For the last 13 months the husband of Trump's eldest daughter Ivanka has been operating with a temporary security status because of issues raised by the FBI during background checks.


---
Tracking the real collusion: Obama knew foreign entities were interfering; he did nothing
There is a lot of noise lately, and less signal, about the now debunked "Trump colluded with Russia" narrative. After special counsel Robert Mueller indicted 13 Russians for trolling Americans during the 2016 election, Democrats and various malcontents are in a tizzy to move their narrative goalposts.
"Well," they insist, "Trump said the whole Russian thing was a hoax. Now it's proven it wasn't," or some such nonsense.
President Trump, in fact, never argued that Russian meddling was a hoax, but the accusation that he and his team colluded with the Russians was the fraud, and now we know, it was.
---
How Republicans can win big with millennials
The principles of business are simple. Find out what people want and give it to them.
Despite being the "pro-business" party, Republicans don't apply this principle to millennial outreach. They should.
Millennials are perfectly positioned to vote for a free-market candidate. The numbers say it all.
Sixty-seven percent of millennials desire to start their own business one day. Sixty-four percent prefer free markets over government redistribution of wealth. And, in the last election, millennials' top priorities were jobs, safety and education.
---
"It is discouraging to think how many people are shocked by honesty and how few by deceit."
-- Noel Coward
(1899-1973) British playwright
---
---
The Medal of Honor is the highest award for valor in action against an enemy force which can be bestowed upon an individual serving in the Armed Services of the United States.
GeneTrerally presented to its recipient by the President of the United States of America in the name of Congress.
The first award of the Medal of Honor was made March 25, 1863 to Private JACOB PARROTT.The last award of the Medal of Honor was made September 15, 2011 to Sergeant DAKOTA MEYER.
Since then there have been: • 3458 recipients of the Medal of Honor.
• Today there are 85 Living Recipients of the Medal of Honor.
Citation
Captain Humbert R. Versace distinguished himself by extraordinary heroism during the period of 29 October 1963 to 26 September 1965, while serving as S-2 Advisor, Military Assistance Advisory Group, Detachment 52, Ca Mau, Republic of Vietnam. While accompanying a Civilian Irregular Defense Group patrol engaged in combat operations in Thoi Binh District, An Xuyen Province, Captain Versace and the patrol came under sudden and intense mortar, automatic weapons, and small arms fire from elements of a heavily armed enemy battalion. As the battle raged, Captain Versace, although severely wounded in the knee and back by hostile fire, fought valiantly and continued to engage enemy targets. Weakened by his wounds and fatigued by the fierce firefight, Captain Versace stubbornly resisted capture by the over-powering Viet Cong force with the last full measure of his strength and ammunition. Taken prisoner by the Viet Cong, he exemplified the tenets of the Code of Conduct from the time he entered into Prisoner of War status. Captain Versace assumed command of his fellow American soldiers, scorned the enemy's exhaustive interrogation and indoctrination efforts, and made three unsuccessful attempts to escape, despite his weakened condition which was brought about by his wounds and the extreme privation and hardships he was forced to endure. During his captivity, Captain Versace was segregated in an isolated prisoner of war cage, manacled in irons for prolonged periods of time, and placed on extremely reduced ration. The enemy was unable to break his indomitable will, his faith in God, and his trust in the United States of America. Captain Versace, an American fighting man who epitomized the principles of his country and the Code of Conduct, was executed by the Viet Cong on 26 September 1965. Captain Versace's gallant actions in close contact with an enemy force and unyielding courage and bravery while a prisoner of war are in the highest traditions of the military service and reflect the utmost credit upon himself and the United States Army.
---
From the Archives

We Have Met the Enemy…

Geoff Metcalf
"They who can give up essential liberty to obtain a little temporary safety deserve neither liberty nor safety.
--Benjamin Franklin
"The American people must be willing to give up a degree of personal privacy in exchange for safety and security."
--Louis Freeh

In the wake of the clamor over the most recent WikiLeaks data dump, 'Vault 7', 'UMBRAGE', et al, it should be noted this is not really anything new. What we are seeing here is simply the evolution of something that goes back to the late 50s (to the incomplete best knowledge I have).
It is kinda cool to finally see even the New York Times (www.nytimes.com/2017/03/09/opinion/the-truth-about-the-wikileaks-cia-cache.html?_r=0) acknowledging material I was writing about in 1998 (http://www.wnd.com/1998/04/6108/ ).
In April of 1998 I wrote "Privacy has become an anachronism." I was commenting on "a massive system designed to intercept all your e-mail, fax traffic and more." I was explaining 'Echelon', the illegitimate offspring of a UKUSA treaty (https://www.nationalarchives.gov.uk/ukusa/ ) signed by the United States, United Kingdom, Canada, Australia and New Zealand. Its purpose was, and is, to have a vast global intelligence monster, which allegedly shares common goals. The system was so "efficient" that reportedly National Security Agency folk from Fort Meade could work from Menwith Hill in England to intercept local communications without either nation having to burden themselves with the formality of seeking approval (a court order) or disclosing the operation. And this was all pre-9/11 and pre-the anti-constitutional 'Patriot Act'.
It is illegal (without a Judge's signed permission) for the United States to spy on its citizens … kinda. The laws have long been circumvented by a mutual pact among five nations. Under the terms of UKUSA agreement, Britain spies on Americans and America spies on British citizens, and then the two conspirators trade data. A classic technical finesse. It is legal, but the intent to evade the spirit is inescapable.
I often fictionalized the genesis of 'Echelon' as an informal meeting of a group of post war American and British intelligence types drinking in some remote rustic bar. An imagined CIA type complains to his MI6 buddy about the hassles of US laws preventing US intelligence from surveillance of bad guys, and the Brit echoes the same complaint.
"Hey wait a moment mate," says Nigel, the make-believe MI6 guy, "I can spy on your guys and you can spy on our bad players…why don't we just come up with a mechanism whereby we spy on your villains, you spy on our villains, and we just 'share' the intel?"
This system was called ECHELON, and has been kicking around in some form longer than most of you. The result of the UKUSA treaty signed by the United States, United Kingdom, Canada, Australia and New Zealand was, and is, to have a vast global intelligence monster which allegedly shares common goals.
The London Telegraph reported in December of 1997 that the Civil liberties Committee of the European Parliament had officially confirmed the existence and purpose of ECHELON. "A global electronic spy network that can eavesdrop on every telephone, e-mail and telex communication around the world will be officially acknowledged for the first time in a European Commission report. …"
The report noted: "Within Europe all e-mail, telephone and fax communications are routinely intercepted by the United States National Security Agency, transferring all target information from the European mainland via the strategic hub of London, then by satellite to Fort Meade in Maryland via the crucial hub at Menwith Hill, in the North York moors in the UK.
"The ECHELON system forms part of the UKUSA system but unlike many of the electronic spy systems developed during the Cold War, ECHELON was designed primarily for non-military targets: governments, organizations and businesses in virtually every country."
An interesting sidebar appeared in the International Herald Tribune under the headline, "Big Corporate Brother: It Knows More About You Than You Think." The story details Acxiom Corp, which was a humongous information service hidden in the Ozark foothills. Twenty-four hours a day, Acxiom electronically gathered and sorts all kinds of data about 196 million Americans. Credit card transactions and magazine subscriptions, telephone numbers, real estate records, automotive data, hunting, business and fishing licenses, consumer surveys and demographic detail that would make a marketing department's research manager salivate. This relatively new (legal) enterprise was known as "data warehousing" or "data-mining", and it underscores the cruel reality that the fiction of personal privacy has become obsolete. Technology's ability to collect and analyze data has made privacy a quaint albeit interesting dinosaur.
The Tribune reported that "Axciom can often determine whether an American owns a dog or cat, enjoys camping or gourmet cooking, reads the Bible or lots of other books. It can often pinpoint an American's occupation, car and favorite vacations. By analyzing the equivalent of billions of pages of data, it often projects for its customers who should be offered a credit card or who is likely to buy a computer."
Most of this information is from y 1998 piece. Echelon has developed, matured, and morphed into a much more powerful hybrid. 'Carnivore' was software to help triage the cacophony of data. Vault 7 and 'Umbrage' are logical (some would argue "insidious") growth.
More to follow…