"It Is Not A Question of Who Is Right Or Wrong But What Is Right Or Wrong That Counts.

"

--Geoff Metcalf
Providing an on line Triage of the news since 1998
My son has narrated the last book I wrote.
Please consider listening to it and encouraging others to do so too.
CLICK here
Wo
rld & Nation
US Hits 4 Russians With War Crimes Charges for American's Torture in Ukraine
The Justice Department said Wednesday it has filed war crime charges against four members of the Russian military accused of abducting and torturing an American during the invasion of Ukraine in a case that's the first of its kind.
The four Russians are accused of kidnapping the American from his home in a Ukrainian village in 2022. The American was beaten and interrogated while being held for 10 days at a Russian military compound, before eventually being evacuated with his wife, who is Ukrainian, U.S. authorities said.
The American told federal agents who had traveled to Ukraine last year as part of an investigation that the Russian soldiers had abducted him, stripped him naked, pointed a gun at his head and badly beaten him, Homeland Security Secretary Alejandro Mayorkas said.
"The evidence gathered by our agents speaks to the brutality, criminality, and depravity of Russia's invasion," Mayorkas said.
The case marks the first time the U.S. has filed war crime charges in the victimization of an American, he said.
---

Former House Speaker Kevin McCarthy announces retirement from Congress at year's end

Former Speaker Kevin McCarthy announced his plan to leave Congress after 16 years in office following his historic ousting from the top seat of power in the House.

Mr. McCarthy's notice comes as speculation has swirled over whether he would leave or run for another term in the House. The mainstay in GOP leadership wrote of his retirement from Washington in The Wall Street Journal, where he recounted a series of career victories.

The Californian referenced his last-minute attempt to keep the government open in September, spurring the process that led to his removal as the 55th speaker of the House.


---
Ivy Leagues pressed on embrace of free speech; skeptics see U-turn with anti-Israel protests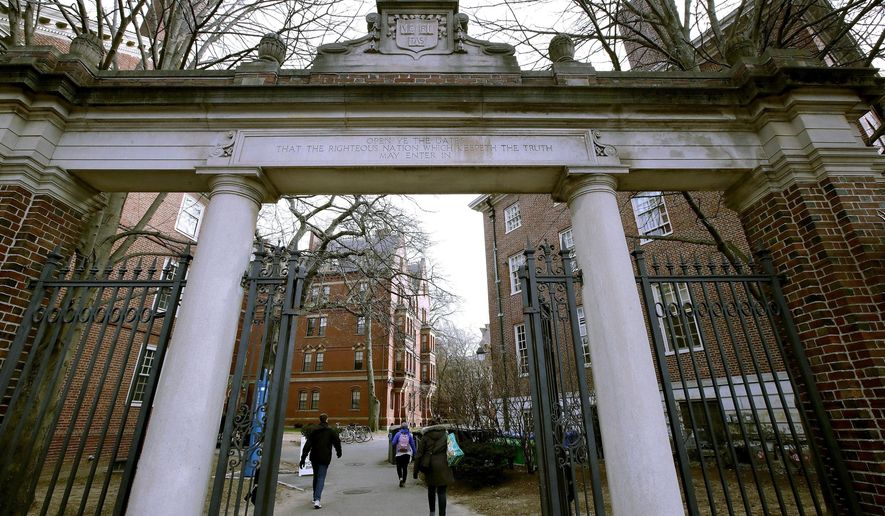 Harvard ranks dead last among universities when it comes to freedom of expression, which is why House Republicans had a hard time Tuesday swallowing President Claudine Gay's free speech defense of anti-Israel and pro-Hamas demonstrations on campus.
Ms. Gay and other university presidents were called to testify on what House Republicans characterized as their First Amendment about-face as pro-Palestinian demonstrators champion Hamas and call for the end of Israel.
"We embrace a commitment to free expression and give a wide berth to free expression even of views that are objectionable, outrageous and offensive," Ms. Gay said at the House Education and the Workforce Committee hearing on rising campus antisemitism.
---
Riley Gaines fires back at 'misogynist' 'Squad' Dem who wanted swimmer's 'transphobic' remarks stricken from Title IX hearing record
Former collegiate swimmer-turned-activist Riley Gaines accused Rep. Summer Lee of being a "misogynist" after the Pennsylvania Democrat derided the NCAA All-American's testimony as "transphobic" and asked that it be stricken from the record during a fiery congressional hearing Tuesday.
Lee, a member of the so-called "Squad" of far-left lawmakers, accused Gaines and other witnesses on the panel of being "transphobic" in her opening remarks while arguing in support of the Biden administration's proposed rule changes to Title IX that would outlaw banning transgender students from participating on teams consistent with their gender identity.
"It's disappointing to me that although the title of this hearing implies a much-needed discussion we're likely going to be forced to listen to transphobic bigotry," the first-year House lawmaker said during the House Oversight Subcommittee on Health Care and Financial Services hearing. "Because actually protecting female athletes and Title IX is important. Participating in sports provides so many benefits to our young people.
Gaines, who competed against transgender swimmer Lia Thomas and has since become an outspoken proponent of reserving women's sports for biological females, took issue with Lee's characterization of her testimony.
---
'Absolutely no reason to trust you': Senator grills FBI chief over agency's warrantless surveillance
A key Republican senator said Tuesday that lawmakers cannot trust the FBI on issues related to warrantless surveillance of Americans because the bureau will not detail its reforms or say whether it has punished violators.
Sen. Mike Lee, Utah Republican, ticked off to FBI Director Christopher A. Wray numerous instances of the FBI illegally using against Americans the nation's chief spying tool, citing findings from the Foreign Intelligence Surveillance Court and the Office of the Director of National Intelligence.
Mr. Lee asked Mr. Wray at the hearing whether any of the FBI employees who conducted the illegal searches using powers granted under Section 702 of the Foreign Intelligence Surveillance Act were terminated or had their security clearances stripped.
Mr. Wray said he was unaware of the instances Mr. Lee cited, but that they occurred before the bureau installed reforms to rein in abuses of FISA surveillance.
Mr. Lee wasn't impressed.
---
Netanyahu to Globe on Hamas Rape, Atrocities: 'Where the Hell Are You?'
A man hiding in a pit during the Oct. 7 Hamas assault on an outdoor music festival in Israel said he heard someone nearby screaming she was being raped. Elsewhere in the area, a combat paramedic saw the body of a young woman with her legs open, her pants pulled down, and what looked like semen on her lower back. An army reservist who was tasked with identifying those killed by the militants said some of the women were found wearing only bloodied underwear.
Such accounts given to The Associated Press, along with first assessments by an Israeli rights group, show that sexual assault was part of an atrocities-filled rampage by Hamas and other Gaza militants who killed about 1,200 people, most of them civilians, and took more than 240 hostages that day.
While investigators are still trying to determine the scope of the sexual assaults, Israel's government is accusing the international community, particularly the United Nations, of ignoring the pain of Israeli victims.
---

Ukraine Downs 41 Russian Drones in Major Overnight Attack

Russia launched a major drone attack on southern, central and eastern Ukrainian regions overnight, damaging privately owned and commercial buildings as well as infrastructure, Kyiv officials said Wednesday.

Air defenses shot down 41 of 48 Russian drones launched from Russia's western Kursk region and the occupied peninsula of Crimea seized by Moscow in 2014, the air force said. Only Iranian-made "Shahed" drones were used for the attack, it said.

Drone attacks have happened almost nightly for weeks and the latest strike was the largest one so far this month.

---

'Dictator' Trump warnings spook America

Could a second Donald Trump presidency slide into dictatorship? A sudden spate of dystopian warnings has got America talking about the possibility less than a year before the US elections.

Dark scenarios about what could happen if the twice-impeached Republican former president wins in 2024 have appeared in the space of a few days in major US media outlets that include The Washington Post, The New York Times and the Atlantic.

Grim predictions also came from top Republican Trump critic Liz Cheney, who said that the country is "sleepwalking into dictatorship" and that she is weighing a third-party presidential run of her own to try to stop him.



---
Norman Lear, TV Legend, Dies at 101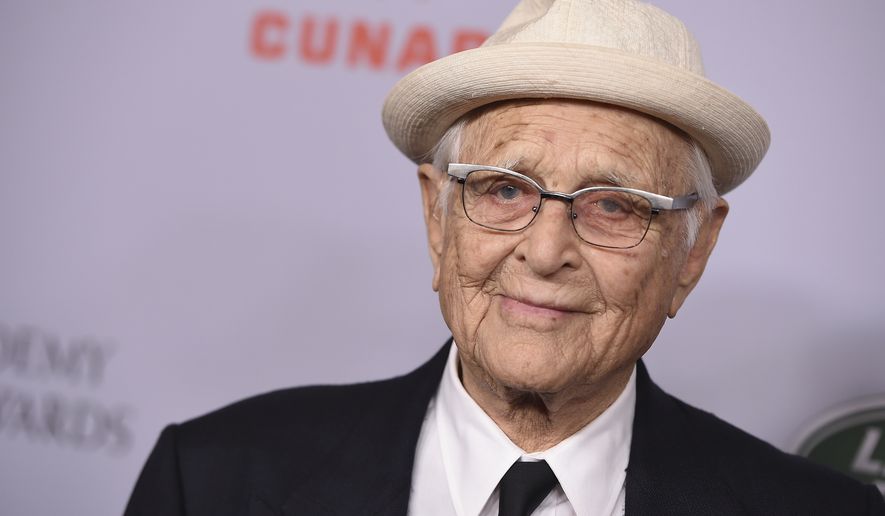 Writer-producer-developer Norman Lear, who revolutionized American comedy with such daring, immensely popular early-'70s sitcoms as "All in the Family" and "Sanford and Son," died on Tuesday. He was 101.

Lear's publicist confirmed to Variety that he died at his home in Los Angeles of natural causes. A private service for immediate family will be held in the coming days.

"Thank you for the moving outpouring of love and support in honor of our wonderful husband, father, and grandfather," Lear's family said in a statement. "Norman lived a life of creativity, tenacity, and empathy. He deeply loved our country and spent a lifetime helping to preserve its founding ideals of justice and equality for all. Knowing and loving him has been the greatest of gifts. We ask for your understanding as we mourn privately in celebration of this remarkable human being."


---

Taylor Swift is named Time Magazine's person of the year

Is the year of Taylor Swift over now? Not yet.

Time Magazine named Swift its person of the year on Wednesday, a week after Spotify announced she was the most-played artist on the streaming platform.

Swift was picked from a group of nine finalists that included Barbie, King Charles III, and OpenAI chief executive Sam Altman, among others.

"While her popularity has grown across the decades, this is the year that Swift, 33, achieved a kind of nuclear fusion: shooting art and commerce together to release an energy of historic force," Time said about her selection.


---
Haley leads the talk about who should be GOP's vice presidential candidate
Pollsters and news organizations are already fixated on the 2024 presidential election, examining the public's preference for president. But who could end up second in command?
"If Donald Trump wins the Republican nomination for president, most voters want him to pick Nikki Haley as his running mate," said a Deseret News/HarrisX poll analysis released Tuesday.
"Registered voters were asked who they want Trump to pick as his vice president, if he is the GOP nominee. Among registered voters, 19% of all voters, and 20% of Republicans, chose Haley, the former South Carolina governor and U.S. ambassador to the United Nations," the poll analysis said.
---
---
Medal of Honor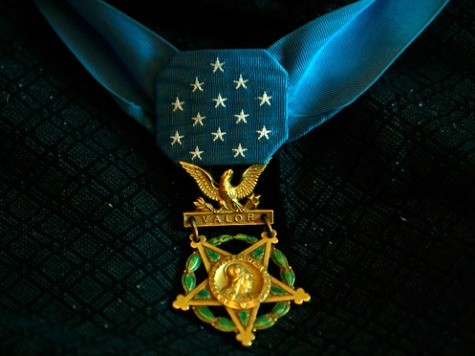 THOMAS JEROME HUDNER JR.
RANK: LIEUTENANT, J.G.
CONFLICT/ERA: KOREAN WAR
MILITARY SERVICE BRANCH: U.S. NAVY
MEDAL OF HONOR ACTION DATE: DECEMBER 4, 1950
MEDAL OF HONOR ACTION PLACE: CHOSIN RESERVOIR, KOREA
For conspicuous gallantry and intrepidity at the risk of his life above and beyond the call of duty as a pilot in Fighter Squadron 32, while attempting to rescue a squadron mate whose plane, struck by antiaircraft fire and trailing smoke, was forced down behind enemy lines. Quickly maneuvering to circle the downed pilot and protect him from enemy troops infesting the area, Lt. (j.g.) Hudner risked his life to save the injured flier who was trapped alive in the burning wreckage. Fully aware of the extreme danger in landing on the rough mountainous terrain, and the scant hope of escape or survival in subzero temperature, he put his plane down skillfully in a deliberate wheels-up landing in the presence of enemy troops. With his bare hands, he packed the fuselage with snow to keep the flames away from the pilot and struggled to pull him free. Unsuccessful in this he returned to his crashed aircraft and radioed other airborne planes, requesting that a helicopter be dispatched with an ax and fire extinguisher. He then remained on the spot despite the continuing danger from enemy action and, with the assistance of the rescue pilot, renewed a desperate but unavailing battle against time, cold, and flames. Lt. (j.g.) Hudner's exceptionally valiant action and selfless devotion to a shipmate sustain and enhance the highest traditions of the U.S. Naval Service.
---