"It Is Not A Question of Who Is Right Or Wrong But What Is Right Or Wrong That Counts.

"

--Geoff Metcalf
Providing an on line Triage of the news since 199
My son has narrated the last book I wrote.
Please consider listening to it and encouraging others to do so too.
(Click on Book Cover)
Wo
rld & Nation
Brittney Griner for Viktor Bout: WNBA star freed in U.S.-Russia prisoner swap
Biden says negotiations were complex, blames Russia for failing to get Paul Whelan out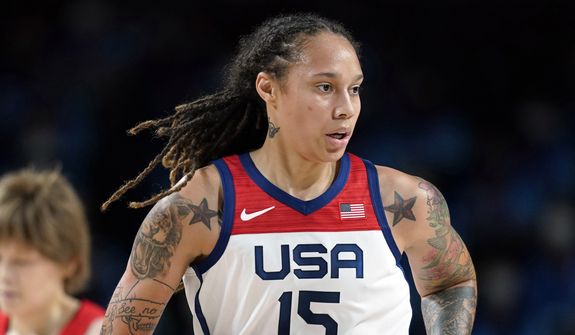 U.S. basketball star Brittney Griner has been released from Russian custody in a swap for international arms dealer Viktor Bout after intensive negotiations.
The exchange occurred Thursday in the United Arab Emirates and will spark a fierce debate about the wisdom of swapping prisoners with hostile governments that relish the chance to use hostages for global leverage.
"She is safe, she is on a plane, she's on her way home after months of being unjustly detained in Russia," President Biden said at the White House.
The swap elicited praise from the Griner family, but Paul Whelan, another U.S. detainee, remains in Russian custody, angering his advocates and forcing senior administration officials to defend its decision as a choice between bringing Ms. Griner home or bringing no one home.
Mr. Biden said Russia is at fault for "treating Paul's case differently" and that he will stay in contact with the Whelan family and keep negotiating.
---
'Powerful explosion' hits Russian port in Crimea in major threat to Putin
A 'powerful explosion' has rung out over the central part of the port city of Sevastopol in Crimea, sparking fears in Moscow that the small Russian-annexed land could be under threat. Sevastopol heard a "sound similar to the launch of a rocket" from within the city, according to independent journalists at Krym Realii. The Moscow-installed administrator of Sevastopol, Mikhail Razvozhayev, has claimed the explosion was the "downing of a drone" by Russian forces.
The "powerful explosion" was heard in the early hours of Thursday morning, though the cause of the noise has not been properly identified.
Razvozhayev said on Telegram that the noise was a ship of the Russian Black Sea Fleet shooting down an unmanned aerial vehicle over the Black Sea, though he did not specify to whom the drone belonged.
Sevastopol has been targeted several times by explosions that Russian authorities say were caused by Ukrainian drone attacks.
---
Kremlin appears to scale back its ambitions in Ukraine
Russia said on Thursday that it was still set on securing at least the bulk of the parts of east and south Ukraine that it has claimed as its own, but appeared to give up on seizing other areas in the west and northeast that Ukraine has recaptured.
The Kremlin has never fully defined the goals of its invasion, which it said was partly intended to protect Russian-speakers in eastern Ukraine. But it no longer speaks of trying to force a change of government in Kyiv as Ukraine has steadily reversed early Russian territorial gains.
Moscow's troops were driven back from a lightning advance on the capital at the start of the invasion, launched on Feb. 24, and have successively been forced out of the adjacent Sumy and Kharkiv regions, and areas near Mykolaiv in the south.
---
Vladimir Putin 'has plan to flee to South America if he loses war in Ukraine'
Vladimir Putin's cronies have a secret plan to help him flee to South America if Russia loses the war in Ukraine, a former ally claims.
In the plot, which has been dubbed Operation Noah's Ark, his family and other close members of his entourage will reportedly flee to Argentina or Venezuela.
Mikhail Kovalchuk, a high profile scientist and supporter of the Russian president, reportedly pitched China as an option but the Kremlin decided against it because 'the Chinese do not like losers'.
That is according to Abbas Gallyamov, Mr Putin's speechwriter between 2008 and 2010, who is now based in Israel and is critical of the Kremlin.
He said: 'Normally I do not share insider stories, but today will be an exception.
---
Biden to spend $36 billion to bail out troubled union pension fund
President Biden will announce Thursday that he's spending $36 billion of taxpayer funds to bail out a troubled Teamsters union pension plan projected to run out of money in 2025.
The money being doled out to the Central States Pension Fund is the largest-ever federal bailout of a pension plan. Mr. Biden is using money in his $1.9 trillion COVID-19 relief law to save the fund, which is facing insolvency.
A White House fact sheet previewing Mr. Biden's announcement said the money will ensure 350,000 union workers and retirees will have their benefits remain solvent through at least 2051.
Without the funds, the plans would have their benefits cut by as much as 60%, according to the White House.
---
GOP sees wins against 'woke' Pentagon policies in giant defense bill
COVID mandates, women in the draft nixed in final NDAA draft
Republicans chipped away at what they say is the Pentagon's woke culture with this year's must-pass defense policy bill, notching wins against the military vaccine mandate and turning back efforts by congressional Democrats to require women to register for the draft and require additional reporting on political extremism in the ranks.
After weeks of backroom talks, House and Senate negotiators released the final text of the $847 billion National Defense Authorization Act (NDAA) this week with little time to spare to shuttle the fiscal 2023 budget authorization bill across the finish line before the end of the lame-duck session of Congress.
Negotiators lauded the 4,400-page compromise as proof of Congress' ability to work across the aisle on a measure that has attracted bipartisan support on Capitol Hill annually for some six decades. It also sets up some battles with the White House, which has signaled its unhappiness with the provision ending the COVID-19 vaccine mandate for those in the armed services.
---
New TikTok restrictions spreading in states as feds stall decision on crackdown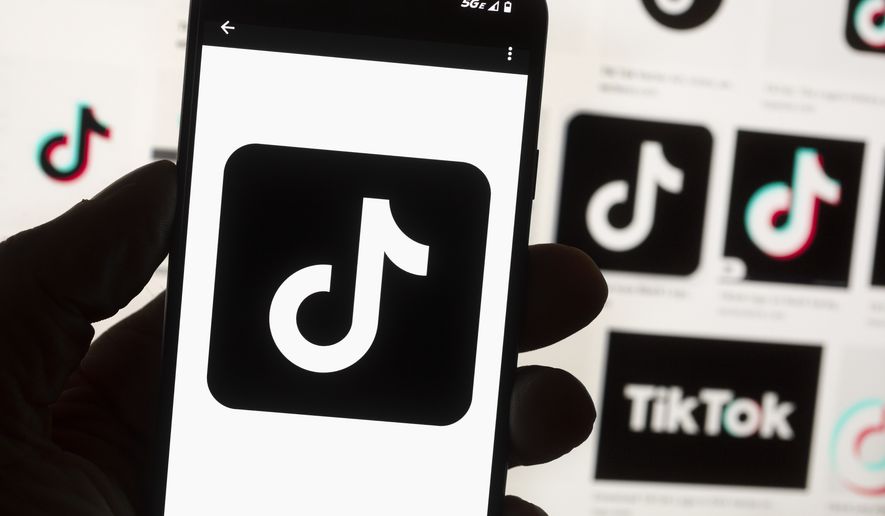 State governments are imposing new restrictions on TikTok while the Biden administration deliberates over a federal crackdown on the China-linked technology platform.
Maryland prohibited state officials from using TikTok this week after South Dakota made a similar move. The Republican governors of those states have potential 2024 presidential campaign aspirations.
Fears that Americans' data on TikTok might fall prey to the Chinese government contributed to the Trump administration's review of the popular app and desire to restrict its operation in the U.S. The Biden administration maintained the review while replacing an executive order to restrict transactions with TikTok's China-founded parent company.
---
Biden approval, views of economy steady, sour: AP-NORC poll
Fresh off his party's better-than-anticipated performance in the midterm elections, President Joe Biden is facing consistent but critical assessments of his leadership and the national economy.
A new poll from The Associated Press-NORC Center for Public Affairs Research finds 43% of U.S. adults say they approve of the way Biden is handling his job as president, while 55% disapprove. That's similar to October, just weeks before the Nov. 8 elections that most Americans considered pivotal for the country's future.
Only about a quarter say the nation is headed in the right direction or the economy is in good condition. Both measures have been largely negative over the course of the year as inflation tightened its grip, but were more positive through much of Biden's first year in office.
---
U.K. royals brace as Harry-Meghan doc promises 'full truth'
Britain's monarchy braced for more bombshells to be lobbed over the palace gates Thursday as Netflix released the first three episodes of a series that promises to tell the "full truth" about Prince Harry and Meghan's estrangement from the royal family.
Promoted with two dramatically edited trailers that hinted at racism and a "war against Meghan," the series "Harry & Meghan" is the couple's latest effort to tell the world why they walked away from royal life and moved to Southern California almost three years ago. It is expected to expand on criticism of the royal family and British media delivered in a series of interviews over the past 18 months.
Netflix released the first three hour-long episodes on Thursday, with three more due Dec. 15. The documentary includes video diaries recorded by Meghan and Harry — apparently on their phones — in March 2020, amid the couple's acrimonious split from the royal family and move to the United States.
---
Elon Musk fumes at San Francisco mayor after city opens investigation into Twitter headquarters
Twitter owner Elon Musk fumed at San Francisco Mayor London Breed, D., on Tuesday after the city opened an investigation into the company's headquarters.
The San Francisco Department of Building Inspection is launching an investigation into Twitter over reports the tech company has converted several office rooms into bedrooms for employees, according to KQED Supervising Senior Editor Ted Goldberg.
The department, in comment to KQED, said it's reaching out to building management to set up a "site inspection" and needs to make sure the building is being "used as intended."
"So city of SF attacks companies providing beds for tired employees instead of making sure kids are safe from fentanyl. Where are your priorities @LondonBreed!?" Musk wrote.
---
Biden administration appeals ruling that ended Title 42 border policy
The Biden administration on Wednesday appealed a federal judge's ruling that ended the Title 42 pandemic policy that allows the government to expel illegal immigrants.
The move drew immediate condemnation from immigrant-rights activists who said President Biden is backsliding on his commitment to deliver better treatment for illegal immigrants, and particularly those who want to claim asylum but are shut out by Title 42.
Justice Department lawyers filed the brief notice of appeal with Judge Emmet G. Sullivan, who last month struck down Title 42 as no longer justified.
---
'What a mess!': GOP's loss in Georgia runoff sends shock waves through Trump world
Sen. Raphael Warnock's win over Herschel Walker in Georgia's runoff election for U.S. Senate delivered another blow to Republicans and further strained former President Donald Trump's grip on the party, prying open wider lanes for his potential 2024 rivals.
Democrats will hold a 51-seat majority next month, giving them the power to confirm Cabinet appointees and judges. They will have more seats on committees and more leeway to pass bills through the chamber even if they lose a vote in their caucus.
The majority also puts Democrats in a position to put a check on House Republicans' agenda and to pursue messaging bills that counter their talking points.
For Republicans, the Walker loss is a major setback. It has triggered the soul-searching and finger-pointing that typically accompany election defeats.
---
Reaction to the Hunter Biden laptop story perfectly illustrates how the elite media have given up doing their job
In years past, when journalism was trusted by consumers much more than it is today, The New York Post might have been nominated for a Pulitzer Prize for its reporting about Hunter Biden's laptop. New Twitter owner Elon Musk might have also won awards for his revelations of collusion between Twitter, intelligence officials who claimed the story was Russian disinformation and leading Democrats who were in touch with social-media owners to suppress stories that might have harmed Joe Biden's election as president.
There is a snobbery among the journalistic elite, which distrusts information that doesn't come from certain organs, like The New York Times, The Washington Post and major broadcast media. One of many examples occurred prior to the 2020 election when "60 Minutes" reporter Lesley Stahl interviewed President Donald Trump. The president mentioned the Biden laptop, and Stahl cut him off, twice saying "it can't be verified."
Just days ago and long after even some major media reluctantly "verified" the laptop and its contents, even CBS acknowledged its existence.
All of this had implications for the outcome of the 2020 presidential election and the continued decline of public trust in the major media.
---
Exit Stage for Ronna McDaniel Illustration by Greg Groesch/The Washington Times
The Republican National Committee's 168 members are scheduled to meet in January in California for their annual winter meeting. It may be a raucous affair complete with finger-pointing, a search for scapegoats on whom to blame the results of the November midterms, and a contest that will decide the fate of the party's current chair.
Ronna Romney McDaniel has chaired the RNC since 2017, when she was elected with the support of the newly elected president, Donald Trump. She told her fellow RNC members two years ago that if reelected, it would be her last two-year term. Now she has decided to run again. Winning would make her the longest-serving national party chair in modern history.
Mrs. McDaniel kicked off her campaign by releasing a letter signed by more than a hundred RNC members saying they would vote for her. That would be a majority and was designed to discourage competition for the chairmanship. But members of the RNC are elected themselves, and the worker bees who vote for them in the states are less than happy with the recent performance of the party and may not support the enablers of a slam-dunk referendum on failed leaders who've lost several elections in a row. Signatures on such a letter are no guarantee of votes in January — as both Mrs. McDaniel and her potential opponents know.
" It is discouraging to think how many people are shocked by honesty and how few by deceit."

-- Noel Coward

(1899-1973) British playwright

---

THOMAS JEROME HUDNER JR.

RANK: LIEUTENANT, J.G.

CONFLICT/ERA: KOREAN WAR

MILITARY SERVICE BRANCH: U.S. NAVY

MEDAL OF HONOR ACTION DATE: DECEMBER 4, 1950

MEDAL OF HONOR ACTION PLACE: CHOSIN RESERVOIR, KOREA

For conspicuous gallantry and intrepidity at the risk of his life above and beyond the call of duty as a pilot in Fighter Squadron 32, while attempting to rescue a squadron mate whose plane, struck by antiaircraft fire and trailing smoke, was forced down behind enemy lines. Quickly maneuvering to circle the downed pilot and protect him from enemy troops infesting the area, Lt. (j.g.) Hudner risked his life to save the injured flier who was trapped alive in the burning wreckage. Fully aware of the extreme danger in landing on the rough mountainous terrain, and the scant hope of escape or survival in subzero temperature, he put his plane down skillfully in a deliberate wheels-up landing in the presence of enemy troops. With his bare hands, he packed the fuselage with snow to keep the flames away from the pilot and struggled to pull him free. Unsuccessful in this he returned to his crashed aircraft and radioed other airborne planes, requesting that a helicopter be dispatched with an ax and fire extinguisher. He then remained on the spot despite the continuing danger from enemy action and, with the assistance of the rescue pilot, renewed a desperate but unavailing battle against time, cold, and flames. Lt. (j.g.) Hudner's exceptionally valiant action and selfless devotion to a shipmate sustain and enhance the highest traditions of the U.S. Naval Service.

---

From the Archives

We Have Met the Enemy…


Geoff Metcalf


"They who can give up essential liberty to obtain a little temporary safety deserve neither liberty nor safety.


--Benjamin Franklin
"The American people must be willing to give up a degree of personal privacy in exchange for safety and security."


--Louis Freeh


In the wake of the clamor over the most recent WikiLeaks data dump, 'Vault 7', 'UMBRAGE', et al, it should be noted this is not really anything new. What we are seeing here is simply the evolution of something that goes back to the late 50s (to the incomplete best knowledge I have).

It is kinda cool to finally see even

The New York Times

acknowledging material

I was writing about in 1998

.

In April of 1998 I wrote "Privacy has become an anachronism." I was commenting on "a massive system designed to intercept all your e-mail, fax traffic and more." I was explaining 'Echelon', the illegitimate offspring of a

UKUSA Treaty

signed by the United States, United Kingdom, Canada, Australia and New Zealand. Its purpose was, and is, to have a vast global intelligence monster, which allegedly shares common goals. The system was so "efficient" that reportedly National Security Agency folk from Fort Meade could work from Menwith Hill in England to intercept local communications without either nation having to burden themselves with the formality of seeking approval (a court order) or disclosing the operation. And this was all pre-9/11 and pre-the anti-constitutional

'Patriot Act'

.

It is illegal (without a Judge's signed permission) for the United States to spy on its citizens … kinda. The laws have long been circumvented by a mutual pact among five nations. Under the terms of UKUSA agreement, Britain spies on Americans and America spies on British citizens, and then the two conspirators trade data. A classic technical finesse. It is legal, but the intent to evade the spirit is inescapable.

I often fictionalized the genesis of 'Echelon' as an informal meeting of a group of post war American and British intelligence types drinking in some remote rustic bar. An imagined CIA type complains to his MI6 buddy about the hassles of US laws preventing US intelligence from surveillance of bad guys, and the Brit echoes the same complaint.

"Hey wait a moment mate," says Nigel, the make-believe MI6 guy, "I can spy on your guys and you can spy on our bad players…why don't we just come up with a mechanism whereby we spy on your villains, you spy on our villains, and we just 'share' the intel?"

This system was called ECHELON, and has been kicking around in some form longer than most of you. The result of the UKUSA treaty signed by the United States, United Kingdom, Canada, Australia and New Zealand was, and is, to have a vast global intelligence monster which allegedly shares common goals.

The report noted: "Within Europe all e-mail, telephone and fax communications are routinely intercepted by the United States National Security Agency, transferring ll target information from the Eurv opean mainland via the strategic hub of London, then by satellite to Fort Meade in Maryland via the crucial hub at Menwith Hill, in the North York moors in th UK.

"The ECHELON system forms part of the UKUSA system but unlike many of the electronic spy systems developed during the Cold War, ECHELON was designed primarily for non-military targets: governments, organizations and businesses in virtually every country."