Friday June 2nd, 2017
"It Is Not A Question of Who Is Right Or Wrong But What Is Right Or Wrong That Counts.
"
--Geoff Metctalf
---
Updated
hrs

Wo
rld & National
"The Press was protected so that it could bare the secrets of the government and inform the people. Only a free and unrestrained press can effectively expose deception in government. And paramount among the responsibilities of a free press is the duty to prevent any part of the government from deceiving the people."
-- Justice Hugo L. Black
(1886-1971) US Supreme Court Justice

Putin Praises Trump, Says US Spies May Have Faked Hacking Evidence
Russian President Vladimir Putin said Friday that Donald Trump had run a better presidential campaign than Hillary Clinton and that U.S. intelligence agencies could have easily faked what he said was false evidence that Russia hacked the Democratic Party.
U.S. intelligence officials have said Russia tried to interfere in the 2016 U.S. presidential election by hacking Trump's opponents, a charge that has deepeened a political scandal which has focused on whether Trump had improper ties with Moscow, someething he flatly denies.
---
Tillerson: US Still Will Cut Emissions Despite Paris Pullout
Secretary of State Rex Tillerson downplayed the significance of the U.S. pullout from the Paris climate pact, arguing Friday that America still will continue taking steps to cut heat-trapping pollution.
In his first public comments on President Donald Trump's move, Tillerson called it a policy decision by the president. Tillerson, a former Exxon Mobil CEO, had urged Trump not to abandon the deal but was ultimately overruled.
Tillerson said people need to recognize that the U.S. has a "terrific record" of reducing its own greenhouse gas emissions, adding that it is "something I think we can be proud of."
---
Pelosi says Trump 'dishonoring' God?
Rep. Nancy Pelosi said Thursday that President Trump was "dishonoring" God and questioned whether his grandchildren will even be able to breathe air after his announcement a day earlier that he would withdraw from the Paris climate accord.
"How is he ever going to explain to his grandchildren what he did to the air they breathe — assuming they breathe air," she said at her weekly press conference.
She compared the president to racist segregationists during the civil rights movement, said Mr. Trump's decision was yet another reason he needed to release his tax returns, and said the U.S. has isolated itself from the world, joining just Syria in rejecting the Paris agreement as too onerous.
---
Hillary wanted separate plane from Michelle Obama to Betty Ford funeral
Newly released emails belonging to former Secretary of State Hillary Clinton reveal that one plane was not big enough to share with then-first lady Michelle Obama to attend Betty Ford's 2011 funeral.
The government watchdog Judicial Watch released 2,078 pages of documents on Thursday obtained through its May 5, 2015, lawsuit filed against the State Department. The new trove of emails, which include additional instances of sent and received classified information via Mrs. Clinton's infamous email server, also show her requesting a personal plane to Ford's funeral.
In response to a July 9, 2011, email from then-Deputy Chief of Staff Huma Abedin about the funeral, Mrs. Clinton said "I'd be honored to speak. Is it ok that we and Mrs. O take two separate planes?"
---
Al Franken: Time for Hillary, Democrats to 'move on'
Sen. Al Franken says it's time for Hillary Clinton and the Democratic Party to "move on" from her presidential election loss and learn how to better reach voters.
"I love Hillary. I think she was very prepared to be president of the United States," the Minnesota Democrat told Yahoo's Katie Couric in an interview Thursday.
"I think she's the smartest, toughest, hardest-working person I know," he continued. "And I think she has a right to analyze what happened, but we do have to move on. And we have to move on by proving we are the party that cares about a lot of the people who voted for Donald Trump."
---
Kathy Griffin Plays Victim?
'There's a bunch of old white guys trying to silence me!' Kathy Griffin breaks down in tears claiming Trump family ruined her life - as her lawyer scoffs at report Barron was upset over severed head video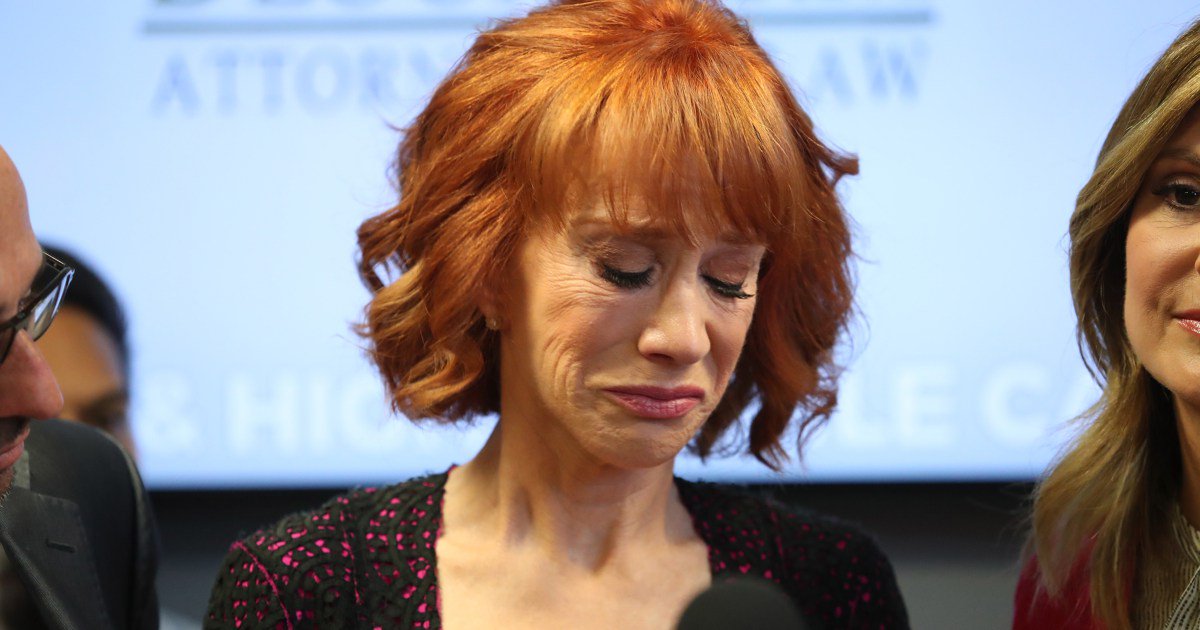 Kathy Griffin accused President Donald Trump and his family of launching a campaign to destroy her life in response to the image she posted earlier this week in which she appeared to be holding the commander-in-chief's severed head.
The comedian broke down in tears as she detailed the torrent of abuse she has been receiving online, and the constant death threats which she described as detailed and specific.
Later in the interview Griffin said that her career was likely over now as a result of this incident, and that President Trump had 'broke' her, moments after she declared: 'There's a bunch of old white guys trying to silence me!'
BLAMES TRUMP...
'HE BROKE ME'...
'WOULDN'T BE HAPPENING TO A GUY'...
Confirms 'going direct for Barron' in act...
BACKLASH GROWS...

---

Google could face huge EU fine for rigging search results
A seven-year investigation into the world's most popular internet search engine was triggered by scores of complaints from both US and European rivals
The EU competition authority accused Google in April 2015 of distorting internet search results to favour its shopping service Getty Images
EU antitrust regulators aim to slap a hefty fine on Alphabet unit Google over its shopping service before the summer break in August, two people familiar with the matter said, setting the stage for two other cases involving the US company.
The European Commission's decision will come after a seven-year investigation into the world's most popular internet search engine was triggered by scores of complaints from both US and European rivals.
---
The president keeps a solumn promise to put America first
Uncle Sugar doesn't live here any more, and he didn't leave a forwarding address. This is the message, spoken loud and clear by Donald Trump Thursday in the White House Rose Garden, and it's just now getting through to the easy riders out there.
"As of today," he said, "the United States will cease all implementation of the non-binding Paris accord and the draconian financial and economic burdens the agreement imposes on our country. We're getting out but we'll start to negotiate and we will see if we can make a deal that's fair. And if we can, that's great. And if we can't, that's fine."
This was exactly what the 196 signers needed to hear, and the president told them without heat, bombast or blather. Just the facts, ma'am, and that means Madame Merkel. Before all the news from Washington was in, Madame Merkel, with France and Italy tagging along in the lady's considerable wake, said in haughty voice that the Paris accord "will not be renegotiated." So the lady says, subject to invoking the feminine privilege of changing her mind.
---

The North Korean threat to Japan
The U.S., working with Japan, must make the nuclear threat from North Korea a priority issue
In early May, I was part of a fact-finding trip to Japan. What I learned from four days of discussions with senior government officials, legislators and scholars was invaluable. I've worked with Japanese counterparts for many years, especially on issues related to North Korea, but what I took away from this trip was Japan's deep concern about the existential nuclear threat from North Korea and the need for the U.S., working with Japan, to more aggressively pursue a resolution of this issue. What also got my attention was Prime Minister Shinzo Abe's pro-active contribution to peace in the region and the real progress made with Japan's commitment to collective defense with its U.S. ally.
Japan appreciates President Trump's decision to make the North Korea nuclear threat a priority national security issue. For years, Japan has been living with this existential nuclear threat from North Korea. Now, the U.S. is seized with the reality that North Korea will soon become an existential nuclear threat to the U.S. The progress North Korea continues to make with its missile programs, definitely to include the recent Intermediate Range Ballistic Missile (IRBM) successes, with a mobile, solid fuel missile capable of reaching Guam, has correctly focused attention on the need to get North Korea to halt these missile launches and return to negotiations, ideally before they launch an Intercontinental Ballistic Missile (ICBM) capable of reaching the U.S.
"It is discouraging to think how many people are shocked by honesty and how few by deceit."
-- Noel Coward
(1899-1973) British playwright
---
---
The Medal of Honor is the highest award for valor in action against an enemy force which can be bestowed upon an individual serving in the Armed Services of the United States.
GeneTrerally presented to its recipient by the President of the United States of America in the name of Congress.
The first award of the Medal of Honor was made March 25, 1863 to Private JACOB PARROTT.The last award of the Medal of Honor was made September 15, 2011 to Sergeant DAKOTA MEYER.
Since then there have been: • 3458 recipients of the Medal of Honor.
• Today there are 85 Living Recipients of the Medal of Honor.
Citation

Captain Humbert R. Versace distinguished himself by extraordinary heroism during the period of 29 October 1963 to 26 September 1965, while serving as S-2 Advisor, Military Assistance Advisory Group, Detachment 52, Ca Mau, Republic of Vietnam. While accompanying a Civilian Irregular Defense Group patrol engaged in combat operations in Thoi Binh District, An Xuyen Province, Captain Versace and the patrol came under sudden and intense mortar, automatic weapons, and small arms fire from elements of a heavily armed enemy battalion. As the battle raged, Captain Versace, although severely wounded in the knee and back by hostile fire, fought valiantly and continued to engage enemy targets. Weakened by his wounds and fatigued by the fierce firefight, Captain Versace stubbornly resisted capture by the over-powering Viet Cong force with the last full measure of his strength and ammunition. Taken prisoner by the Viet Cong, he exemplified the tenets of the Code of Conduct from the time he entered into Prisoner of War status. Captain Versace assumed command of his fellow American soldiers, scorned the enemy's exhaustive interrogation and indoctrination efforts, and made three unsuccessful attempts to escape, despite his weakened condition which was brought about by his wounds and the extreme privation and hardships he was forced to endure. During his captivity, Captain Versace was segregated in an isolated prisoner of war cage, manacled in irons for prolonged periods of time, and placed on extremely reduced ration. The enemy was unable to break his indomitable will, his faith in God, and his trust in the United States of America. Captain Versace, an American fighting man who epitomized the principles of his country and the Code of Conduct, was executed by the Viet Cong on 26 September 1965. Captain Versace's gallant actions in close contact with an enemy force and unyielding courage and bravery while a prisoner of war are in the highest traditions of the military service and reflect the utmost credit upon himself and the United States Army.
---
3/14/20017

We Have Met the Enemy…

Geoff Metcalf
"They who can give up essential liberty to obtain a little temporary safety deserve neither liberty nor safety.
--Benjamin Franklin
"The American people must be willing to give up a degree of personal privacy in exchange for safety and security."
--Louis Freeh

In the wake of the clamor over the most recent WikiLeaks data dump, 'Vault 7', 'UMBRAGE', et al, it should be noted this is not really anything new. What we are seeing here is simply the evolution of something that goes back to the late 50s (to the incomplete best knowledge I have).
It is kinda cool to finally see even the New York Times (www.nytimes.com/2017/03/09/opinion/the-truth-about-the-wikileaks-cia-cache.html?_r=0) acknowledging material I was writing about in 1998 (http://www.wnd.com/1998/04/6108/ ).
In April of 1998 I wrote "Privacy has become an anachronism." I was commenting on "a massive system designed to intercept all your e-mail, fax traffic and more." I was explaining 'Echelon', the illegitimate offspring of a UKUSA treaty (https://www.nationalarchives.gov.uk/ukusa/ ) signed by the United States, United Kingdom, Canada, Australia and New Zealand. Its purpose was, and is, to have a vast global intelligence monster, which allegedly shares common goals. The system was so "efficient" that reportedly National Security Agency folk from Fort Meade could work from Menwith Hill in England to intercept local communications without either nation having to burden themselves with the formality of seeking approval (a court order) or disclosing the operation. And this was all pre-9/11 and pre-the anti-constitutional 'Patriot Act'.
It is illegal (without a Judge's signed permission) for the United States to spy on its citizens … kinda. The laws have long been circumvented by a mutual pact among five nations. Under the terms of UKUSA agreement, Britain spies on Americans and America spies on British citizens, and then the two conspirators trade data. A classic technical finesse. It is legal, but the intent to evade the spirit is inescapable.
I often fictionalized the genesis of 'Echelon' as an informal meeting of a group of post war American and British intelligence types drinking in some remote rustic bar. An imagined CIA type complains to his MI6 buddy about the hassles of US laws preventing US intelligence from surveillance of bad guys, and the Brit echoes the same complaint.
"Hey wait a moment mate," says Nigel, the make-believe MI6 guy, "I can spy on your guys and you can spy on our bad players…why don't we just come up with a mechanism whereby we spy on your villains, you spy on our villains, and we just 'share' the intel?"
This system was called ECHELON, and has been kicking around in some form longer than most of you. The result of the UKUSA treaty signed by the United States, United Kingdom, Canada, Australia and New Zealand was, and is, to have a vast global intelligence monster which allegedly shares common goals.
The London Telegraph reported in December of 1997 that the Civil liberties Committee of the European Parliament had officially confirmed the existence and purpose of ECHELON. "A global electronic spy network that can eavesdrop on every telephone, e-mail and telex communication around the world will be officially acknowledged for the first time in a European Commission report. …"
The report noted: "Within Europe all e-mail, telephone and fax communications are routinely intercepted by the United States National Security Agency, transferring all target information from the European mainland via the strategic hub of London, then by satellite to Fort Meade in Maryland via the crucial hub at Menwith Hill, in the North York moors in the UK.
"The ECHELON system forms part of the UKUSA system but unlike many of the electronic spy systems developed during the Cold War, ECHELON was designed primarily for non-military targets: governments, organizations and businesses in virtually every country."
An interesting sidebar appeared in the International Herald Tribune under the headline, "Big Corporate Brother: It Knows More About You Than You Think." The story details Acxiom Corp, which was a humongous information service hidden in the Ozark foothills. Twenty-four hours a day, Acxiom electronically gathered and sorts all kinds of data about 196 million Americans. Credit card transactions and magazine subscriptions, telephone numbers, real estate records, automotive data, hunting, business and fishing licenses, consumer surveys and demographic detail that would make a marketing department's research manager salivate. This relatively new (legal) enterprise was known as "data warehousing" or "data-mining", and it underscores the cruel reality that the fiction of personal privacy has become obsolete. Technology's ability to collect and analyze data has made privacy a quaint albeit interesting dinosaur.
The Tribune reported that "Axciom can often determine whether an American owns a dog or cat, enjoys camping or gourmet cooking, reads the Bible or lots of other books. It can often pinpoint an American's occupation, car and favorite vacations. By analyzing the equivalent of billions of pages of data, it often projects for its customers who should be offered a credit card or who is likely to buy a computer."
Most of this information is from y 1998 piece. Echelon has developed, matured, and morphed into a much more powerful hybrid. 'Carnivore' was software to help triage the cacophony of data. Vault 7 and 'Umbrage' are logical (some would argue "insidious") growth.
More to follow…