Friday May 18th, 2018
"It Is Not A Question of Who Is Right Or Wrong But What Is Right Or Wrong That Counts.
"
--Geoff Metcalf
---
Wo
rld & National
Jeff Sessions ends Obama-era 'de facto' court amnesty for illegal immigrants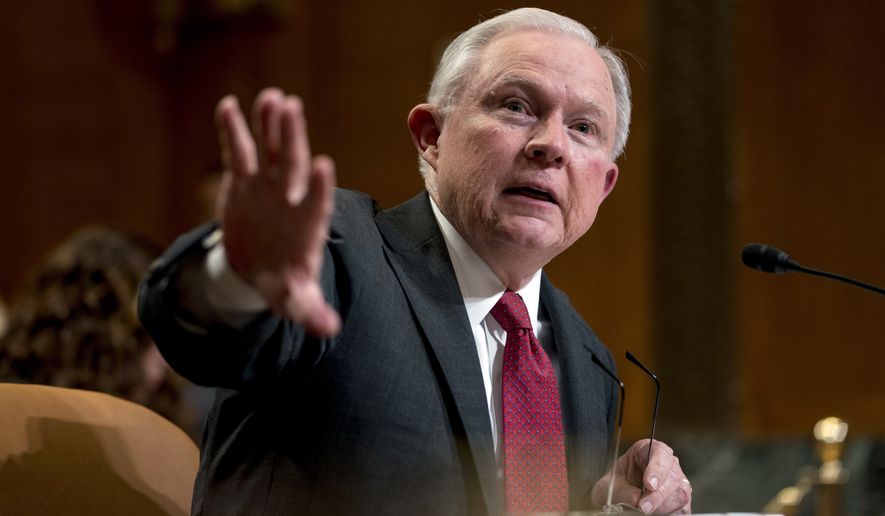 Attorney General Jeff Sessions issued a directive to immigration judges Thursday telling them they can no longer shunt deportation cases off onto permanent wait lists and leave illegal immigrants free to roam the U.S.
Known as administrative closure, the wait list had become a favorite tactic of the Obama administration, serving to protect low-priority illegal immigrants from deportation.
Rather than pursue those cases, government attorneys would propose — and judges would grant — administrative closure by shipping more than 200,000 cases to the suspension list in what analysts said became a de facto amnesty.
---
Rudy Giuliani: Jeff Sessions could have prevented a special counsel investigation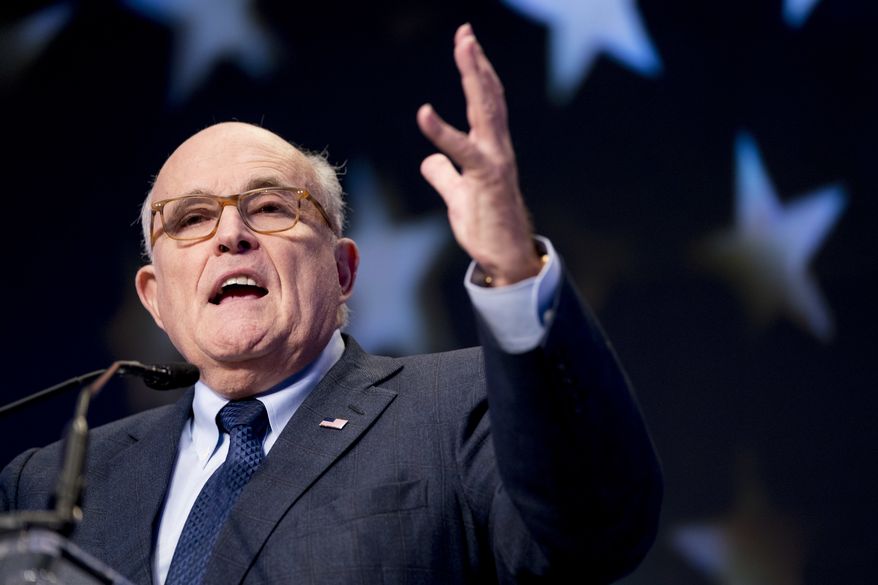 Trump lawyer Rudolph W. Giuliani said Friday that Attorney General Jeff Sessions could have prevented a special counsel investigation, attributing that as the reason President Trump remains upset with him.
"What Jeff Sessions has done to him is stick him with a special counsel because he didn't step up and say, 'I can make this decision.' Stick him with a special counsel, that has now $20 million later, has come up with nothing," Mr. Giuliani said on CNN.
He said there is no need for a special counsel investigation into collusion claims between the Trump campaign and Russia. Mr. Giuliani argued that Mr. Sessions' recusal triggered the need for an outside counsel in the case and damaged the Justice Department's ability to handle the investigation.
RUDY: WE'LL RIP MUELLER APART!


Accident With bicyclist In Manhattan...


Mueller agrees to narrow scope of potential Trump interview...




FINAL REPORT BY LABOR DAY?


1 year on, everywhere and nowhere...




Leaker of Cohen docs left database audit trail, experts say...


Manafort former son-in-law cuts plea deal...


What is special counsel's next move?


Congressional Candidates, Not Mueller, Could Decide Trump Future...


WSJ: Was Trump Campaign 'Set Up'?



---
Trump administration reportedly to cut federal funding to Planned Parenthood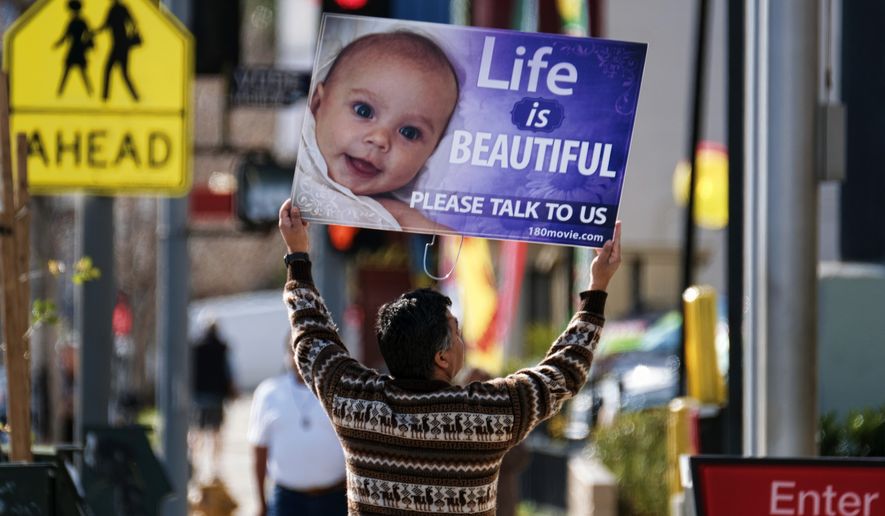 The Trump administration will announce Friday long-sought cuts in federal funding to Planned Parenthood, multiple news outlets reported.
The proposed rule change in Title X, a $260 million federal program for contraception and "family planning," will interpret the 1970 law as requiring absolute separation between contraception and abortion activities, effectively making Planned Parenthood ineligible.
The law says that "None of the funds appropriated under this title shall be used in programs where abortion is a method of family planning."
---
Former Spy Sergei Skripal Released From Hospital, Recovering From Exotic Nerve Agent
Sergei Skripal, the former Russian spy and British double agent who was poisoned in England, has been discharged from a Salisbury hospital more than two months after he was exposed to a lethal nerve agent developed by Russia.
"It is fantastic news that Sergei Skripal is well enough to leave Salisbury District Hospital," said Cara Charles-Barks, chief executive of Salisbury NHS Foundation Trust.
Hospital officials say Skripal, 66, will continue his recovery elsewhere. He was found slumped over on a bench on March 4 along with his 33-year-old daughter, Yulia Skripal.
---
Ecuador orders withdrawal of extra Assange security from embassy in London
The president of Ecuador, Lenin Moreno, ordered the withdrawal on Thursday of additional security assigned to the Ecuadorian embassy in London, where WikiLeaks founder Julian Assange has remained for almost six years.
The Australian took refuge in the small diplomatic headquarters in 2012 to avoid sexual abuse charges in Sweden. He rejects the charges and prosecutors have abandoned their investigation.
However, British authorities are still seeking his arrest.
---
The US Army Is Planning New, More Complex Battlefield Robots
From the spears hurled by Romans to the missiles launched by fighter pilots, the weapons humans use to kill each other have always been subject to improvement. Militaries seek to make each one ever-more lethal and, in doing so, better protect the soldier who wields it.
But in the next evolution of combat, the U.S. Army is heading down a path that may lead humans off the battlefield entirely.
Over the next few years, the Pentagon is poised to spend almost $1 billion for a range of robots designed to complement combat troops. Beyond scouting and explosives disposal, these new machines will sniff out hazardous chemicals or other agents, perform complex reconnaissance and even carry a soldier's gear.
---
Senate confirms Gina Haspel to lead CIA, first woman to hold post
The Senate confirmed Gina Haspel on Thursday to lead the CIA, lofting the career intelligence officer into history as the first woman to head America's top spy service.
Ms. Haspel was approved on a 54-45 vote, but only after navigating a lengthy debate over her role in the agency's harsh interrogation and detention programs conducted on terror suspects after 9/11, which critics say amounted to torture. The vote was also a victory for President Trump, whose pick attracted a number of red-state Democrats to put her over the top.
Ms. Haspel formally replaces Mike Pompeo as CIA director and will be the first career clandestine service officer promoted from within to oversee the agency since William Colby in the 1970s.
---
Trump: I'll Keep Calling Migrant Gang Members 'Animals'
President Donald Trump is defending his use of the word "animals" to describe some immigrants who enter the country illegally, saying he would continue to use the term to refer to violent gang members despite erroneous "Fake News Media" coverage and a rebuke from Democrats.
Trump issued a tweet early Friday expanding on the issue, which first arose Thursday, blaming the media for getting "it purposely wrong, as usual!"
Answering a reporter's question during a meeting Thursday with NATO Secretary-General Jens Stoltenberg, Trump said comments he made Wednesday about "animals coming into this country" had clearly been directed at members of the MS-13 gang.
---
China Buys Record Amount of Russian Soy as It Shuns US Growers
China, the world's biggest soybean importer, almost tripled purchases from Russia amid a trade dispute with the U.S., the biggest producer.
Russia sold about 850,000 metric tons of soybeans to China from the start of the 12-month season in July through mid-May, according to Russia's agriculture agency Rosselkhoznadzor. That's more than during any season before and compares with about 340,000 tons sold during all of the previous period, Chinese customs data show.
China has already canceled several shipments from the U.S. in anticipation of tariffs on the country's products. While Brazil is expected to take much of that market share, Russia is also benefiting.
---

U.S. Scrapped Training Exercise With South Korea Involving B-52s
South Korea expressed concern in advance of U.S.-North Korea summit, officials say
A training exercise involving U.S. B-52 bombers and South Korean planes was scrapped earlier this week after the South Korean government expressed concerns that it could generate tensions before the summit meeting between President Donald Trump and North Korean leader Kim Jong Un, according to U.S. officials.
The move follows repeated assertions by the Trump administration that it is keeping up a campaign of maximum economic and military pressure until North Korea gives up its nuclear-weapons programs and that the U.S. has not changed the scope of its exercises.
---
NANCY? Pelosi gibberish, bizarre laughing; stares off during brain freeze
What's wrong with Nancy Pelosi?
During her weekly press conference, the House Minority Leader — whom some speculate will be the next Speaker of the House if Democrats recapture the majority this November — was seen uttering gibberish, bizarrely laughing and staring off mid-sentence before re-engaging the press during the appearance.
Pelosi accused U.S. farmers of "self-inflicted damage," resulting from proposed tariffs by the Trump administration, before having to fix the statement she read from her notes.
---
The collusion of lawyers is finally collapsing
Colluding, like canoodling, is all the rage. Robert Mueller, like a dog chasing his tail, has been trying for more than a year to find evidence that President Trump colluded with Vladimir Putin and the Russians to cook the 2016 election, which fate, providence, fortune and destiny decreed properly belonged to Hillary Clinton.
So far as anyone beyond his circle of thousand-dollar-an-hour lawyers know, Mr. Mueller has not come up with anything more than a few indictments of second- and third-tier aides, helpers, hangers-on, and lawyers that a nice girl would not take home to meet the folks.
Now The New York Times reports that the FBI colluded with the Australian ambassador to the United States, of all unlikely people, to find something to lend credence to the Russian collusion. Maybe, the FBI calculated, collusion could be catching. Mr. Mueller has demonstrated that he is not afraid to venture into the tall weeds in pursuit of Trump villainy (if any).
---
Ending extremism with a just solution
When Abdelaziz Bouteflika was elected president of Algeria in 1999, it was at the height of a heinous civil war that carried the very seeds of division and radicalism that plague the whole of the Middle East/North Africa region today.
One fact notwithstanding: Within months of the vote, the new president offered a way out to extremists and was able later to reconcile them into the political process. He knew that if he could build a broader consensus, one that could provide an outlet for political expression to even those with radical viewpoints — we could establish a lasting peace in a country in which hundreds of thousands of people needlessly died for their differences.
This approach was part of a comprehensive strategy that the Algerian government advanced to put an end to terrorist violence and reconcile a wounded nation. We all hoped then, as we do now, that our strategy would also form a model for other leaders, some of whom think they can kill their way through extremism.
"It is discouraging to think how many people are shocked by honesty and how few by deceit."
-- Noel Coward
(1899-1973) British playwright
---
The Medal of Honor is the highest award for valor in action against an enemy force which can be bestowed upon an individual serving in the Armed Services of the United States.
GeneTrerally presented to its recipient by the President of the United States of America in the name of Congress.
The first award of the Medal of Honor was made March 25, 1863 to Private JACOB PARROTT.The last award of the Medal of Honor was made September 15, 2011 to Sergeant DAKOTA MEYER.
Since then there have been: • 3458 recipients of the Medal of Honor.
• Today there are 85 Living Recipients of the Medal of Honor.
Citation
Captain Humbert R. Versace distinguished himself by extraordinary heroism during the period of 29 October 1963 to 26 September 1965, while serving as S-2 Advisor, Military Assistance Advisory Group, Detachment 52, Ca Mau, Republic of Vietnam. While accompanying a Civilian Irregular Defense Group patrol engaged in combat operations in Thoi Binh District, An Xuyen Province, Captain Versace and the patrol came under sudden and intense mortar, automatic weapons, and small arms fire from elements of a heavily armed enemy battalion. As the battle raged, Captain Versace, although severely wounded in the knee and back by hostile fire, fought valiantly and continued to engage enemy targets. Weakened by his wounds and fatigued by the fierce firefight, Captain Versace stubbornly resisted capture by the over-powering Viet Cong force with the last full measure of his strength and ammunition. Taken prisoner by the Viet Cong, he exemplified the tenets of the Code of Conduct from the time he entered into Prisoner of War status. Captain Versace assumed command of his fellow American soldiers, scorned the enemy's exhaustive interrogation and indoctrination efforts, and made three unsuccessful attempts to escape, despite his weakened condition which was brought about by his wounds and the extreme privation and hardships he was forced to endure. During his captivity, Captain Versace was segregated in an isolated prisoner of war cage, manacled in irons for prolonged periods of time, and placed on extremely reduced ration. The enemy was unable to break his indomitable will, his faith in God, and his trust in the United States of America. Captain Versace, an American fighting man who epitomized the principles of his country and the Code of Conduct, was executed by the Viet Cong on 26 September 1965. Captain Versace's gallant actions in close contact with an enemy force and unyielding courage and bravery while a prisoner of war are in the highest traditions of the military service and reflect the utmost credit upon himself and the United States Army.
---
From the Archives

We Have Met the Enemy…

Geoff Metcalf
"They who can give up essential liberty to obtain a little temporary safety deserve neither liberty nor safety.
--Benjamin Franklin
"The American people must be willing to give up a degree of personal privacy in exchange for safety and security."
--Louis Freeh

In the wake of the clamor over the most recent WikiLeaks data dump, 'Vault 7', 'UMBRAGE', et al, it should be noted this is not really anything new. What we are seeing here is simply the evolution of something that goes back to the late 50s (to the incomplete best knowledge I have).
It is kinda cool to finally see even the New York Times (www.nytimes.com/2017/03/09/opinion/the-truth-about-the-wikileaks-cia-cache.html?_r=0) acknowledging material I was writing about in 1998 (http://www.wnd.com/1998/04/6108/ ).
In April of 1998 I wrote "Privacy has become an anachronism." I was commenting on "a massive system designed to intercept all your e-mail, fax traffic and more." I was explaining 'Echelon', the illegitimate offspring of a UKUSA treaty (https://www.nationalarchives.gov.uk/ukusa/ ) signed by the United States, United Kingdom, Canada, Australia and New Zealand. Its purpose was, and is, to have a vast global intelligence monster, which allegedly shares common goals. The system was so "efficient" that reportedly National Security Agency folk from Fort Meade could work from Menwith Hill in England to intercept local communications without either nation having to burden themselves with the formality of seeking approval (a court order) or disclosing the operation. And this was all pre-9/11 and pre-the anti-constitutional 'Patriot Act'.
https://www.washingtontimes.com/news/2018/mar/15/hyperloop-a-new-transportation-technology-offers-s/
It is illegal (without a Judge's signed permission) for the United States to spy on its citizens … kinda. The laws have long been circumvented by a mutual pact among five nations. Under the terms of UKUSA agreement, Britain spies on Americans and America spies on British citizens, and then the two conspirators trade data. A classic technical finesse. It is legal, but the intent to evade the spirit is inescapable.
I often fictionalized the genesis of 'Echelon' as an informal meeting of a group of post war American and British intelligence types drinking in some remote rustic bar. An imagined CIA type complains to his MI6 buddy about the hassles of US laws preventing US intelligence from surveillance of bad guys, and the Brit echoes the same complaint.
"Hey wait a moment mate," says Nigel, the make-believe MI6 guy, "I can spy on your guys and you can spy on our bad players…why don't we just come up with a mechanism whereby we spy on your villains, you spy on our villains, and we just 'share' the intel?"
This system was called ECHELON, and has been kicking around in some form longer than most of you. The result of the UKUSA treaty signed by the United States, United Kingdom, Canada, Australia and New Zealand was, and is, to have a vast global intelligence monster which allegedly shares common goals.
The London Telegraph reported in December of 1997 that the Civil liberties Committee of the European Parliament had officially confirmed the existence and purpose of ECHELON. "A global electronic spy network that can eavesdrop on every telephone, e-mail and telex communication around the world will be officially acknowledged for the first time in a European Commission report. …"
The report noted: "Within Europe all e-mail, telephone and fax communications are routinely intercepted by the United States National Security Agency, transferring all target information from the European mainland via the strategic hub of London, then by satellite to Fort Meade in Maryland via the crucial hub at Menwith Hill, in the North York moors in the UK.
"The ECHELON system forms part of the UKUSA system but unlike many of the electronic spy systems developed during the Cold War, ECHELON was designed primarily for non-military targets: governments, organizations and businesses in virtually every country."
An interesting sidebar appeared in the International Herald Tribune under the headline, "Big Corporate Brother: It Knows More About You Than You Think." The story details Acxiom Corp, which was a humongous information service hidden in the Ozark foothills. Twenty-four hours a day, Acxiom electronically gathered and sorts all kinds of data about 196 million Americans. Credit card transactions and magazine subscriptions, telephone numbers, real estate records, automotive data, hunting, business and fishing licenses, consumer surveys and demographic detail that would make a marketing department's research manager salivate. This relatively new (legal) enterprise was known as "data warehousing" or "data-mining", and it underscores the cruel reality that the fiction of personal privacy has become obsolete. Technology's ability to collect and analyze data has made privacy a quaint albeit interesting dinosaur.
The Tribune reported that "Axciom can often determine whether an American owns a dog or cat, enjoys camping or gourmet cooking, reads the Bible or lots of other books. It can often pinpoint an American's occupation, car and favorite vacations. By analyzing the equivalent of billions of pages of data, it often projects for its customers who should be offered a credit card or who is likely to buy a computer."
Most of this information is from y 1998 piece. Echelon has developed, matured, and morphed into a much more powerful hybrid. 'Carnivore' was software to help triage the cacophony of data. Vault 7 and 'Umbrage' are logical (some would argue "insidious") growth.
More to follow…