Friday March 17th, 2017
"It Is Not A Question of Who Is Right Or Wrong But What Is Right Or Wrong That Counts.
"
--Geoff Metctalf
---
Updated hrs PT
World & National
"The Press was protected so that it could bare the secrets of the government and inform the people. Only a free and unrestrained press can effectively expose deception in government. And paramount among the responsibilities of a free press is the duty to prevent any part of the government from deceiving the people."


-- Justice Hugo L. Black
(1886-1971) US Supreme Court Justice
Lawmakers warn judges ruling on travel bans against exceeding power
Rulings seen as political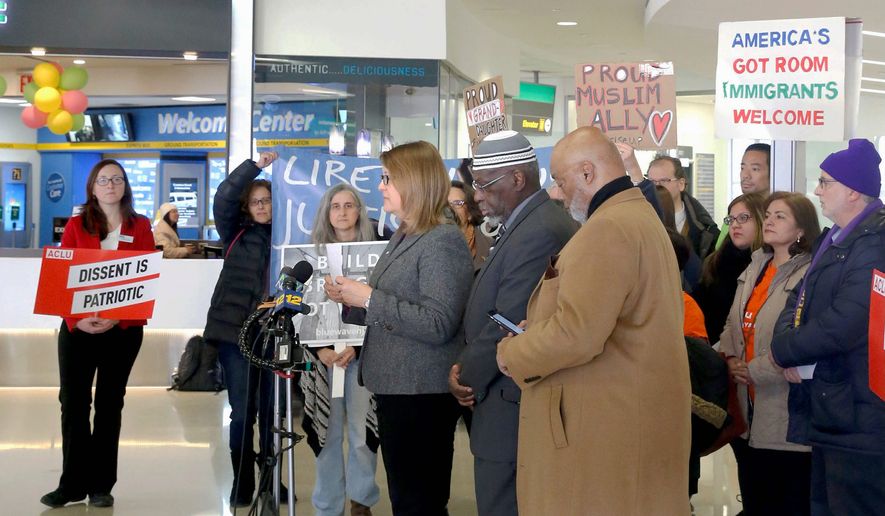 This week's rulings against President Trump's revised executive order on travel and refugees have sparked heated pushback from Republicans on Capitol Hill, who say judges have crossed the line to become adversaries of this White House — and suggested retribution could be coming.
Even some judges seemed worried about the tenor of recent rulings, saying their colleagues appeared to be letting personal beliefs taint their legal reasoning.
---
Viollent protests upend left wing's peaceful image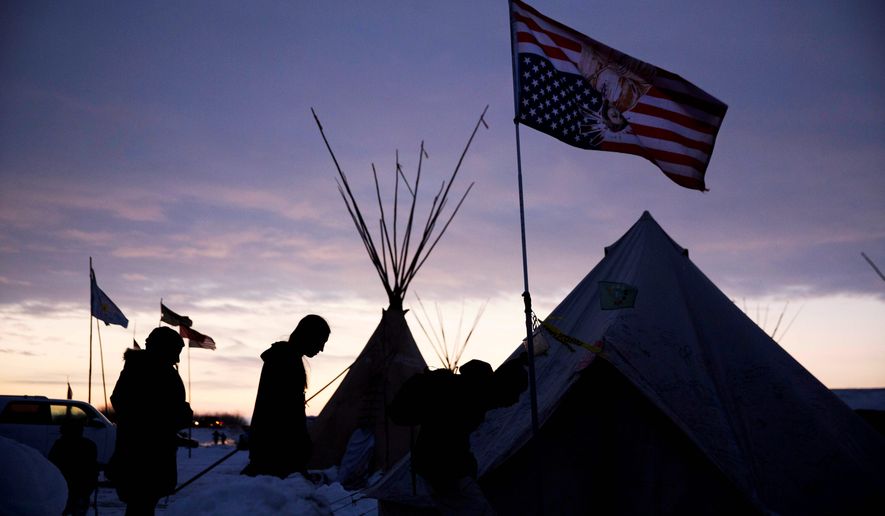 There reached a point when the Dakota Access protest became less about debating the merits of pipeline routes and more about mixing it up with cops.
That was when the danger spiked for officers and their families. While protesters were fueling worldwide outrage and fundraising over allegations of police brutality, an aggressive cohort of agitators was terrorizing the families of law enforcement officers with threats of death, rape and arson.
"There were threats made to us, mostly that they were going to come burn down our houses or rape us while our husbands were gone," said Allison Engelstad, who is married to Jon Engelstad, a sheriff's deputy in Morton County, North Dakota.
---
After trashing her during campaign, will Trump get along with Merkel?
While campaigning for president, Donald Trump slammed Chancellor Angela Merkel for "ruining" Germany. He called her decision to allow more than a million refugees into Germany "insane." He even predicted that Germans would overthrow her.
Trump, now the president of the United States, and Merkel, still the leader of Germany, will come face to face for the first time Friday at the White House.
Merkel, ranked as the second most powerful person in the world by Forbes last year, is expected to ignore Trump's criticism altogether and move forward on forming a relationship with the brash new leader of one of Germany's closest allies.
---
Trump says he's changing minds on health care bill
President Trump said Friday that he's winning over some Republican lawmakers who were opposed to the administration-backed health care bill to replace and repeal Obamacare.
Meeting with members of the Republican Study Committee in the Oval Office, Mr. Trump told reporters that "we made certain changes" in all-night negotiations with Congress.
"These folks were mostly 'no's' yesterday," Mr. Trump said, gesturing to the group of about a dozen GOP lawmakers. "And now every single one is a 'yes.'"
---
US Agrees to Drop Claim That Britain Helped Spy on Trump
Britain's top intelligence agency says the United States has agreed to drop its claim that the United Kingdom helped President Barack Obama wiretap Donald Trump – an allegation made by White House Press Secretary Sean Spicer - the BBC, The Times of London and The Guardian reported Friday.
And London's Telegraph newspaper says the U.S. has made a formal apology to the Government Communications Headquarters (GCHQ) and told British Prime Minister Theresa May the allegation will never be repeated.
Though a spokesman for May would not confirm that a formal apology had been made, The New York Times reported that Spicer did reach out to Britain ambassador Kim Derroch to smooth things over.
---
Use of pre-emptive force an option with North Korea
Secretary of State Rex Tillerson said Friday it may be necessary to take pre-emptive military action against North Korea if the threat from their weapons program reaches a level "that we believe requires action."
Tillerson outlined a tougher strategy to confront North Korea's nuclear threat after visiting the world's most heavily armed border near the tense buffer zone between rivals North and South Korea.
Asked about the possibility of using military force against the North, Tillerson told a news conference in the South Korean capital, "all of the options are on the table."
---
Next Stop Beijing: Tillerson Seeks to Press China on North Korea
For Secretary of State Rex Tillerson, the easier part of his Asia trip is over. After checking in with allies Japan and South Korea he heads Saturday to China, a country President Donald Trump blasted again on Friday for not doing enough top rein in North Korea.
"North Korea is behaving very badly," the U.S. president wrote in a Twitter posting. "They have been 'playing' the United States for years. China has done little to help!"
The U.S. is hoping the urgency of North Korea's advancing ballistic-missile technology will compel China to crack down on banks and other businesses that provide an economic lifeline to Kim Jong Un's regime despite United Nations sanctions. China has favored a softer touch, fearing an economic collapse in North Korea would spur a refugee crisis and put a U.S ally on its border.
---
New York Liberal Unveils Bill to Supress Non-Government-Approved Free Speech
In a bill aimed at securing a "right to be forgotten," introduced by Assemblyman David I. Weprin and (as Senate Bill 4561 by state Sen. Tony Avella), liberal New York politicians would require people to remove 'inaccurate,' 'irrelevant,' 'inadequate' or 'excessive' statements about others...
Failure to comply would make the search engines or speakers liable for, at least, statutory damages of $250/day plus attorney fees.
As The Washington Post's Eugene Volokh rages, under this bill, newspapers, scholarly works, copies of books on Google Books and Amazon, online encyclopedias (Wikipedia and others) — all would have to be censored whenever a judge and jury found (or the author expected them to find) that the speech was "no longer material to current public debate or discourse" (except when it was "related to convicted felonies" or "legal matters relating to violence" in which the subject played a "central and substantial" role).
But the deeper problem with the bill is simply that it aims to censor what people say, under a broad, vague test based on what the government thinks the public should or shouldn't be discussing. It is clearly unconstitutional under current First Amendment law, and I hope First Amendment law will stay that way (no matter what rules other countries might have adopted).
---
9th Circuit Judges to Congress: Leave us Alone
Three federal judges Thursday asked Congress not to break up the vast, San Francisco-based 9th U.S. Circuit Court of Appeals, a longtime target of Republicans and a recent foil to President Donald Trump.
The 9th Circuit in February refused to immediately reinstate Trump's ban on travelers from seven predominantly Muslim nations, prompting the administration to release a new, narrower ban. On Wednesday, Trump renewed his criticism of the court, saying at a Nashville, Tennessee, event that "people are screaming" to break up the 9th, which encompasses nine Western states.
---
The Budget Theater, now open with the follies
A president's budget has the shelf life of a shrimp. A president drafts a budget and sells it with language as chaste and extravagant as the blue sky, and his naysayers dutifully mount their soap boxes to declaim, distort and denounce.
What comes out the other end of the meat grinder is something else entirely. It was ever thus.
President Trump's budget, revealed yesterday to the usual expectant Washington audience and to the usual cries of reception, won no hosannas. A budget never does.
---
Why Europe must part ways with Erdogan
The Turkish president is attempting to marshal support using macho rhetoric against European allies
Turkey, once a dependable ally of the West, is on the verge of becoming an authoritarian dictatorship.
As the NATO alliance ponders how to protect its citizens from an avalanche of refugees, humanitarian catastrophe, and terrorists on its eastern door, Turkish voters ponder the referendum of referendums.
The question before them is whether to vote on April 16 to give Turkish President Recep Tayyip Erdogan authority to rule by decree, lifetime immunity from prosecution and extra-judicial powers that totalitarian dictators all say they can't live without.
---
"It is discouraging to think how many people are shocked by honesty and how few by deceit."
-- Noel Coward
(1899-1973) British playwright
---
---
The Medal of Honor is the highest award for valor in action against an enemy force which can be bestowed upon an individual serving in the Armed Services of the United States.
GeneTrerally presented to its recipient by the President of the United States of America in the name of Congress.
The first award of the Medal of Honor was made March 25, 1863 to Private JACOB PARROTT.The last award of the Medal of Honor was made September 15, 2011 to Sergeant DAKOTA MEYER.
Since then there have been: • 3458 recipients of the Medal of Honor.
• Today there are 85 Living Recipients of the Medal of Honor.
Citation

Captain Humbert R. Versace distinguished himself by extraordinary heroism during the period of 29 October 1963 to 26 September 1965, while serving as S-2 Advisor, Military Assistance Advisory Group, Detachment 52, Ca Mau, Republic of Vietnam. While accompanying a Civilian Irregular Defense Group patrol engaged in combat operations in Thoi Binh District, An Xuyen Province, Captain Versace and the patrol came under sudden and intense mortar, automatic weapons, and small arms fire from elements of a heavily armed enemy battalion. As the battle raged, Captain Versace, although severely wounded in the knee and back by hostile fire, fought valiantly and continued to engage enemy targets. Weakened by his wounds and fatigued by the fierce firefight, Captain Versace stubbornly resisted capture by the over-powering Viet Cong force with the last full measure of his strength and ammunition. Taken prisoner by the Viet Cong, he exemplified the tenets of the Code of Conduct from the time he entered into Prisoner of War status. Captain Versace assumed command of his fellow American soldiers, scorned the enemy's exhaustive interrogation and indoctrination efforts, and made three unsuccessful attempts to escape, despite his weakened condition which was brought about by his wounds and the extreme privation and hardships he was forced to endure. During his captivity, Captain Versace was segregated in an isolated prisoner of war cage, manacled in irons for prolonged periods of time, and placed on extremely reduced ration. The enemy was unable to break his indomitable will, his faith in God, and his trust in the United States of America. Captain Versace, an American fighting man who epitomized the principles of his country and the Code of Conduct, was executed by the Viet Cong on 26 September 1965. Captain Versace's gallant actions in close contact with an enemy force and unyielding courage and bravery while a prisoner of war are in the highest traditions of the military service and reflect the utmost credit upon himself and the United States Army.
---
3/14/20017

We Have Met the Enemy…

Geoff Metcalf
"They who can give up essential liberty to obtain a little temporary safety deserve neither liberty nor safety.
--Benjamin Franklin
"The American people must be willing to give up a degree of personal privacy in exchange for safety and security."
--Louis Freeh

In the wake of the clamor over the most recent WikiLeaks data dump, 'Vault 7', 'UMBRAGE', et al, it should be noted this is not really anything new. What we are seeing here is simply the evolution of something that goes back to the late 50s (to the incomplete best knowledge I have).
It is kinda cool to finally see even the New York Times (www.nytimes.com/2017/03/09/opinion/the-truth-about-the-wikileaks-cia-cache.html?_r=0) acknowledging material I was writing about in 1998 (http://www.wnd.com/1998/04/6108/ ).
In April of 1998 I wrote "Privacy has become an anachronism." I was commenting on "a massive system designed to intercept all your e-mail, fax traffic and more." I was explaining 'Echelon', the illegitimate offspring of a UKUSA treaty (https://www.nationalarchives.gov.uk/ukusa/ ) signed by the United States, United Kingdom, Canada, Australia and New Zealand. Its purpose was, and is, to have a vast global intelligence monster, which allegedly shares common goals. The system was so "efficient" that reportedly National Security Agency folk from Fort Meade could work from Menwith Hill in England to intercept local communications without either nation having to burden themselves with the formality of seeking approval (a court order) or disclosing the operation. And this was all pre-9/11 and pre-the anti-constitutional 'Patriot Act'.
It is illegal (without a Judge's signed permission) for the United States to spy on its citizens … kinda. The laws have long been circumvented by a mutual pact among five nations. Under the terms of UKUSA agreement, Britain spies on Americans and America spies on British citizens, and then the two conspirators trade data. A classic technical finesse. It is legal, but the intent to evade the spirit is inescapable.
I often fictionalized the genesis of 'Echelon' as an informal meeting of a group of post war American and British intelligence types drinking in some remote rustic bar. An imagined CIA type complains to his MI6 buddy about the hassles of US laws preventing US intelligence from surveillance of bad guys, and the Brit echoes the same complaint.
"Hey wait a moment mate," says Nigel, the make-believe MI6 guy, "I can spy on your guys and you can spy on our bad players…why don't we just come up with a mechanism whereby we spy on your villains, you spy on our villains, and we just 'share' the intel?"
This system was called ECHELON, and has been kicking around in some form longer than most of you. The result of the UKUSA treaty signed by the United States, United Kingdom, Canada, Australia and New Zealand was, and is, to have a vast global intelligence monster which allegedly shares common goals.
The London Telegraph reported in December of 1997 that the Civil liberties Committee of the European Parliament had officially confirmed the existence and purpose of ECHELON. "A global electronic spy network that can eavesdrop on every telephone, e-mail and telex communication around the world will be officially acknowledged for the first time in a European Commission report. …"
The report noted: "Within Europe all e-mail, telephone and fax communications are routinely intercepted by the United States National Security Agency, transferring all target information from the European mainland via the strategic hub of London, then by satellite to Fort Meade in Maryland via the crucial hub at Menwith Hill, in the North York moors in the UK.
"The ECHELON system forms part of the UKUSA system but unlike many of the electronic spy systems developed during the Cold War, ECHELON was designed primarily for non-military targets: governments, organizations and businesses in virtually every country."
An interesting sidebar appeared in the International Herald Tribune under the headline, "Big Corporate Brother: It Knows More About You Than You Think." The story details Acxiom Corp, which was a humongous information service hidden in the Ozark foothills. Twenty-four hours a day, Acxiom electronically gathered and sorts all kinds of data about 196 million Americans. Credit card transactions and magazine subscriptions, telephone numbers, real estate records, automotive data, hunting, business and fishing licenses, consumer surveys and demographic detail that would make a marketing department's research manager salivate. This relatively new (legal) enterprise was known as "data warehousing" or "data-mining", and it underscores the cruel reality that the fiction of personal privacy has become obsolete. Technology's ability to collect and analyze data has made privacy a quaint albeit interesting dinosaur.
The Tribune reported that "Axciom can often determine whether an American owns a dog or cat, enjoys camping or gourmet cooking, reads the Bible or lots of other books. It can often pinpoint an American's occupation, car and favorite vacations. By analyzing the equivalent of billions of pages of data, it often projects for its customers who should be offered a credit card or who is likely to buy a computer."
Most of this information is from y 1998 piece. Echelon has developed, matured, and morphed into a much more powerful hybrid. 'Carnivore' was software to help triage the cacophony of data. Vault 7 and 'Umbrage' are logical (some would argue "insidious") growth.
More to follow…