"It Is Not A Question of Who Is Right Or Wrong But What Is Right Or Wrong That Counts.

"

--Geoff Metcalf
Providing an on line Triage of the news since 1997



Wo

rld & Nation



People wearing protective face masks walk past a closed entrance to the beach during the new coronavirus pandemic, Friday, July 3, 2020, in the South Beach neighborhood of Miami Beach, Fla. Beaches throughout South Florida are closed for the busy Fourth of July weekend to avoid further spread of the new coronavirus. (AP Photo/Lynne Sladky)

The U.S. headed into the Fourth of July weekend with many parades and fireworks displays canceled, beaches and bars closed, and health authorities warning that this will be a crucial test of Americans' self-control that could determine the trajectory of the surging coronavirus outbreak.

With confirmed cases climbing in 40 states, governors have ordered the wearing of masks in public, and families were urged to celebrate their independence at home. Even then, they were told to keep their backyard cookouts small.



---
Surgeon General: Worry About COVID Precautions, Not Reopening Dates
It doesn't matter when your state opened or closed over the spread of coronavirus if people don't follow recommendations on wearing masks and social distancing, Surgeon General Jerome Adams said Friday.
"Look at California. They shut down early," Adams said on Fox News' "Fox and Friends." "They had some of the strictest measures. They reopened slowly and later than other places, and they are seeing a resurgence there."
The message the American people need to hear is that they have the power to control the spread of COVID-19, if they take simple measures, regardless of where their states are in terms of reopening, he said.
---
'Soured': Peter Thiel abandons Trump's 2020 re-election campaign: Report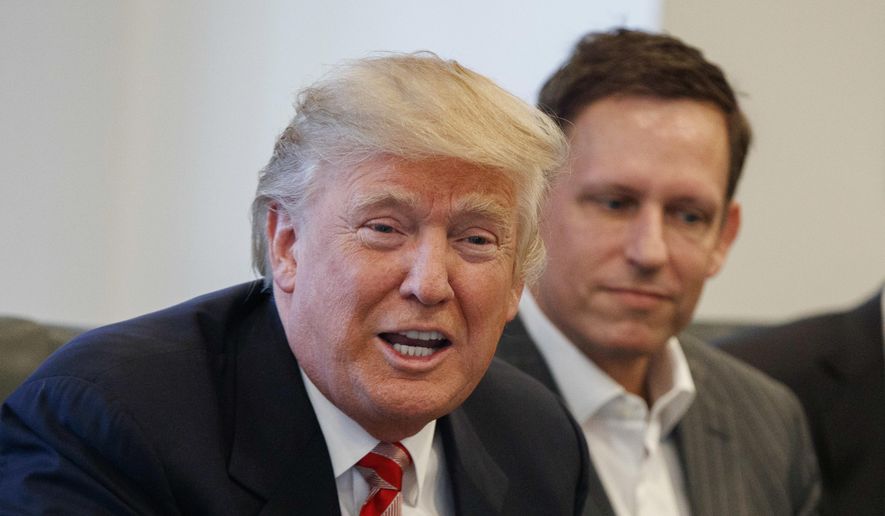 One of President Trump's few major Silicon Valley backers in the 2016 campaign reportedly expects to abandon him in 2020.
According to a Thursday evening report in the Wall Street Journal, venture capitalist Peter Thiel likely will sit out the race this time around because he sees the chance of a Trump victory as slim.
The Journal, citing "people familiar with the matter" reported that Mr. Thiel "has soured" on the president's prospects in recent weeks because of the state of the economy and expected double-digit unemployment in November.
---

Some Senators Want to 'Go Nuclear' to Pass Democratic Priorities

Democrats' improved prospects for winning both chambers of Congress and the White House in November have reignited calls within the party to end the Senate filibuster, lowering the bar for passing all legislation to a simple majority.

Lawmakers of both parties have resisted throwing out the current three-fifths threshold—60 votes when the Senate has no vacancies—even as they changed the rules for federal judicial and executive-branch nominees, and most recently Supreme Court picks, to require just 51 votes when all senators are present. But a growing number of Democrats see eliminating the filibuster as the only way to pass legislation on health care, policing and other priorities if they win the Senate, even if it means they will have less power when they are in the minority again.

"I decided the only way I could justify spending more years of my life in this broken institution was to do everything I possibly can to restore it to being a functioning legislative body," Sen. Jeff Merkley (D., Ore.) said in an interview Wednesday, adding that he had wrestled with whether to run for re-election this year.


---
Michael Avenatti's shining reputation tarnishes fast at alma mater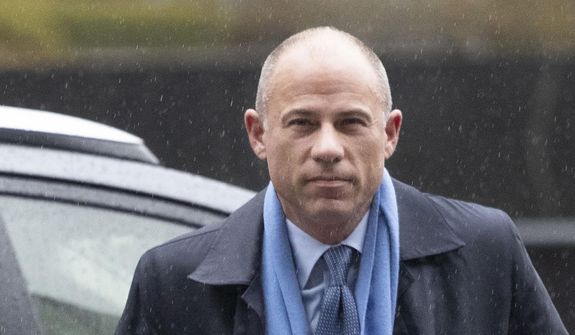 Michael Avenatti used to be the golden boy of George Washington University's law school, having been awarded its Alumni Achievement Award in 2010, served on its dean's board of advisers and been the subject of a fawning profile in its alumni magazine.
He also sponsored a $250,000 endowed scholarship and paid to renovate a room for a moot court. Since 2003, the school had given a newly minted law graduate the Michael J. Avenatti Award for Excellence in Pre-Trial Advocacy.
That was, until this year.
The school that used to celebrate Avenatti seems to be trying to scrub him from memory now that he has been convicted of extortion and faces two more trials on charges of bilking clients.
---
Sen. Cruz: NFL's Plan to Play Black National Anthem 'Asinine'
Sen. Ted Cruz is not a fan of the NFL's plan to play the Black National Anthem before games during the first week of the season.
The Republican from Texas called the plan "asinine" on Twitter.
"How many national anthems do we have??" he wrote.
According to ESPN, the NFL will play "Lift Every Voice and Sing," which is also known as the Black national anthem, before every Week 1 NFL game.
---
Antifa 'ringleader' arrested in attempted destruction of Andrew Jackson statue: 'They had acid'
Officials say suspect headed up 'very organized' group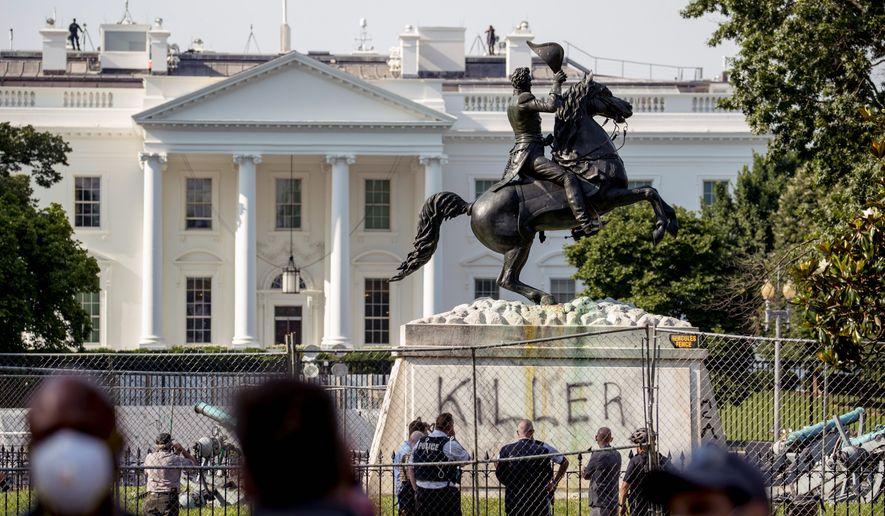 Law enforcement officials have arrested Jason Charter in a connection with a "very organized" effort to destroy a statue of Andrew Jackson near the White House.
The activist who recently tweeted "tearing down statues of traitors to the nation is a service to this nation not a crime" will have his assertion tested in the near future after a Thursday morning arrest on charges of destruction of federal property.
An FBI complaint against Mr. Charter regarding the June 22 incident at Lafayette Square Park also links him to the recent destruction of the Albert Pike Historical Statue in Washington.
---
Ghislaine Maxwell, longtime Jeffery Epstein confidante, arrested and charged with sex crimes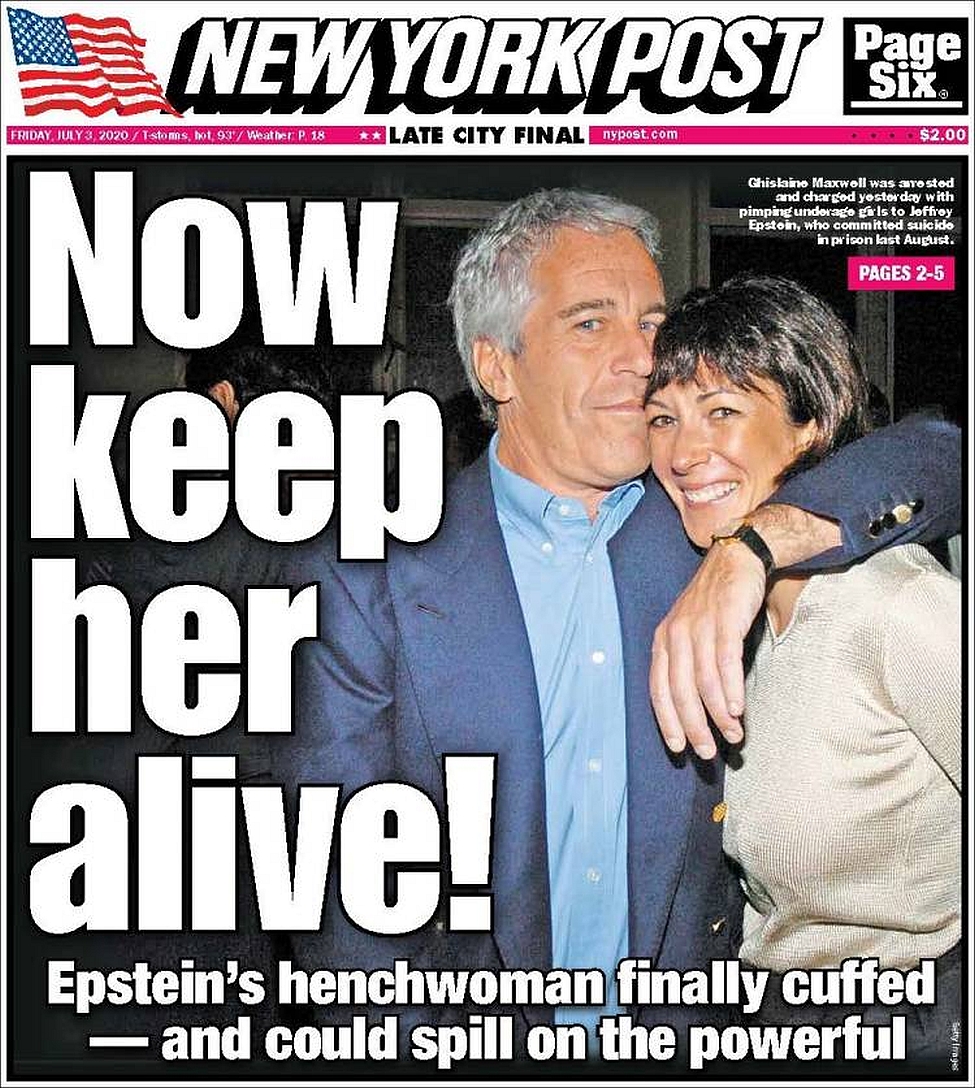 Federal agents on Thursday nabbed Ghislaine Maxwell, the British heiress and confidante of deceased sex trafficking suspect Jeffrey Epstein, while she was hiding out in New Hampshire.
Federal prosecutors say Ms. Maxwell helped her billionaire boyfriend "recruit, groom and ultimately abuse victims," whom they knew were underage, from 1994 to at least 1997. Some of the girls were as young as 14, according to the six-count indictment unsealed after her arrest.
"Maxwell played a critical role in helping Epstein to identify, befriend and groom minor victims for abuse," Audrey Strauss, acting U.S. attorney for the Southern District of New York, said at a press conference. "In some cases, Maxwell participated in the abuse herself."
---

Supreme Court Gives Indiana 2nd Chance on Curbing Abortions

The U.S. Supreme Court on Thursday gave Indiana a second chance to revive two restrictive abortion laws - one imposing an ultrasound requirement and the other expanding parental notification when minors seek abortions - by throwing out a lower court's rulings blocking them.

The justices directed the Chicago-based 7th U.S. Circuit Court of Appeals to reconsider both cases in light of the Supreme Court's 5-4 ruling on Monday invalidating a Louisiana law that imposed restrictions on doctors who perform abortions.

Indiana will now get another shot at arguing for the legality of its two Republican-backed laws that the 7th Circuit had prevented from going into effect.


---
Vulture Joe Biden no Atticus Finch
The man who wants to oversee the Department of Justice waffles on tearing down statues
What kinds of political vultures sit around bobbing their nasty little heads in search of rotten carrion after a human catastrophe?
Well, Democrats, of course! (Joe Biden is the first vulture in history to get hair implants on his pale, beady little head. Which only makes him look even more unfit for civilized company.)
Emerging from the worst economic collapse in U.S. history, the country last month posted the largest job expansion in U.S. history. But that was nothing according to Mr. Biden, who, along with President Barack Obama, presided over the slowest economic recovery in U.S. history.
---
Our last happy Fourth of July, or just our last period?
Sometimes just when you're feeling up, tears come and take you by surprise.
As a happy Fourth of July greeting, my wife and I sent friends the link of The Texas Tenors singing "God Bless the USA."
One friend texted this back:
---
" It is discouraging to think how many people are shocked by honesty and how few by deceit."

-- Noel Coward

(1899-1973) British playwright

---

The Medal of Honor is the highest award for valor in action against an enemy force which can be bestowed upon an individual serving in the Armed Services of the United States.

GeneTrerally presented to its recipient by the President of the United States of America in the name of Congress.

The first award of the Medal of Honor was made March 25, 1863 to Private JACOB PARROTT.The last award of the Medal of Honor was made September 15, 2011 to Sergeant DAKOTA MEYER.

Since then there have been: • 3458 recipients of the Medal of Honor.

• Today there are 85 Living Recipients of the Medal of Honor.

Citation


Captain Humbert R. Versace distinguished himself by extraordinary heroism during the period of 29 October 1963 to 26 September 1965, while serving as S-2 Advisor, Military Assistance Advisory Group, Detachment 52, Ca Mau, Republic of Vietnam. While accompanying a Civilian Irregular Defense Group patrol engaged in combat operations in Thoi Binh District, An Xuyen Province, Captain Versace and the patrol came under sudden and intense mortar, automatic weapons, and small arms fire from elements of a heavily armed enemy battalion. As the battle raged, Captain Versace, although severely wounded in the knee and back by hostile fire, fought valiantly and continued to engage enemy targets. Weakened by his wounds and fatigued by the fierce firefight, Captain Versace stubbornly resisted capture by the over-powering Viet Cong force with the last full measure of his strength and ammunition. Taken prisoner by the Viet Cong, he exemplified the tenets of the Code of Conduct from the time he entered into Prisoner of War status. Captain Versace assumed command of his fellow American soldiers, scorned the enemy's exhaustive interrogation and indoctrination efforts, and made three unsuccessful attempts to escape, despite his weakened condition which was brought about by his wounds and the extreme privation and hardships he was forced to endure. During his captivity, Captain Versace was segregated in an isolated prisoner of war cage, manacled in irons for prolonged periods of time, and placed on extremely reduced ration. The enemy was unable to break his indomitable will, his faith in God, and his trust in the United States of America. Captain Versace, an American fighting man who epitomized the principles of his country and the Code of Conduct, was executed by the Viet Cong on 26 September 1965. Captain Versace's gallant actions in close contact with an enemy force and unyielding courage and bravery while a prisoner of war are in the highest traditions of the military service and reflect the utmost credit upon himself and the United States Army.

---

From the Archives

We Have Met the Enemy…
Geoff Metcalf


"They who can give up essential liberty to obtain a little temporary safety deserve neither liberty nor safety.
--Benjamin Franklin
"The American people must be willing to give up a degree of personal privacy in exchange for safety and security."
--Louis Freeh


In the wake of the clamor over the most recent WikiLeaks data dump, 'Vault 7', 'UMBRAGE', et al, it should be noted this is not really anything new. What we are seeing here is simply the evolution of something that goes back to the late 50s (to the incomplete best knowledge I have).

It is kinda cool to finally see even

The New York Times

acknowledging material

I was writing about in 1998

.

In April of 1998 I wrote "Privacy has become an anachronism." I was commenting on "a massive system designed to intercept all your e-mail, fax traffic and more." I was explaining 'Echelon', the illegitimate offspring of a

UKUSA Treaty

signed by the United States, United Kingdom, Canada, Australia and New Zealand. Its purpose was, and is, to have a vast global intelligence monster, which allegedly shares common goals. The system was so "efficient" that reportedly National Security Agency folk from Fort Meade could work from Menwith Hill in England to intercept local communications without either nation having to burden themselves with the formality of seeking approval (a court order) or disclosing the operation. And this was all pre-9/11 and pre-the anti-constitutional

'Patriot Act'

.

It is illegal (without a Judge's signed permission) for the United States to spy on its citizens … kinda. The laws have long been circumvented by a mutual pact among five nations. Under the terms of UKUSA agreement, Britain spies on Americans and America spies on British citizens, and then the two conspirators trade data. A classic technical finesse. It is legal, but the intent to evade the spirit is inescapable.

I often fictionalized the genesis of 'Echelon' as an informal meeting of a group of post war American and British intelligence types drinking in some remote rustic bar. An imagined CIA type complains to his MI6 buddy about the hassles of US laws preventing US intelligence from surveillance of bad guys, and the Brit echoes the same complaint.

"Hey wait a moment mate," says Nigel, the make-believe MI6 guy, "I can spy on your guys and you can spy on our bad players…why don't we just come up with a mechanism whereby we spy on your villains, you spy on our villains, and we just 'share' the intel?"

This system was called ECHELON, and has been kicking around in some form longer than most of you. The result of the UKUSA treaty signed by the United States, United Kingdom, Canada, Australia and New Zealand was, and is, to have a vast global intelligence monster which allegedly shares common goals.

The London Telegraph reported in December of 1997 that the Civil liberties Committee of the European Parliament had officially confirmed the existence and purpose of ECHELON. "A global electronic spy network that can eavesdrop on every telephone, e-mail and telex communication around the world will be officially acknowledged for the first time in a European Commission report. …"

The report noted: "Within Europe all e-mail, telephone and fax communications are routinely intercepted by the United States National Security Agency, transferring ll target information from the Eurv opean mainland via the strategic hub of London, then by satellite to Fort Meade in Maryland via the crucial hub at Menwith Hill, in the North York moors in the UK.

"The ECHELON system forms part of the UKUSA system but unlike many of the electronic spy systems developed during the Cold War, ECHELON was designed primarily for non-military targets: governments, organizations and businesses in virtually every country."

An interesting sidebar appeared in the International Herald Tribune under the headline, "Big Corporate Brother: It Knows More About You Than You Think." The story details Acxiom Corp, which was a humongous information service hidden in the Ozark foothills. Twenty-four hours a day, Acxiom electronically gathered and sorts all kinds of data about 196 million Americans. Credit card transactions and magazine subscriptions, telephone numbers, real estate records, automotive data, hunting, business and fishing licenses, consumer surveys and demographic detail that would make a marketing department's research manager salivate. This relatively new (legal) enterprise was known as "data warehousing" or "data-mining", and it underscores the cruel reality that the fiction of personal privacy has become obsolete. Technology's ability to collect and analyze data has made privacy a quaint albeit interesting dinosaur.

The Tribune reported that "Axciom can often determine whether an American owns a dog or cat, enjoys camping or gourmet cooking, reads the Bible or lots of other books. It can often pinpoint an American's occupation, car and favorite vacations. By analyzing the equivalent of billions of pages of data, it often projects for its customers who should be offered a credit card or who is likely to buy a computer."

Most of this information is from y 1998 piece. Echelon has developed, matured, and morphed into a much more powerful hybrid. 'Carnivore' was software to help triage the cacophony of data. Vault 7 and 'Umbrage' are logical (some would argue "insidious") growth.

More to follow…