Monday October 16th, 2017
"It Is Not A Question of Who Is Right Or Wrong But What Is Right Or Wrong That Counts.
"
--Geoff Metctalf
---
Updated

hrs



Wo

rld & National




"The Press was protected so that it could bare the secrets of the government and inform the people. Only a free and unrestrained press can effectively expose deception in government. And paramount among the responsibilities of a free press is the duty to prevent any part of the government from deceiving the people."
-- Justice Hugo L. Black
(1886-1971) US Supreme Court Justice



Trump: Republicans, Democrats Working on Short-term Healthare Fix

President Donald Trump said Monday that Republicans and Democrats in Congress are working on a short-term fix for healthcare insurance markets after he last week scrapped subsidies to insurers.

Trump, speaking to reporters at the start of a meeting with his cabinet, said he believes congressional Republicans will agree to a long-term fix for healthcare by March or April, but said he does not expect Democrats to support that effort.

---
NFL seeks to prevent take-a-knee protests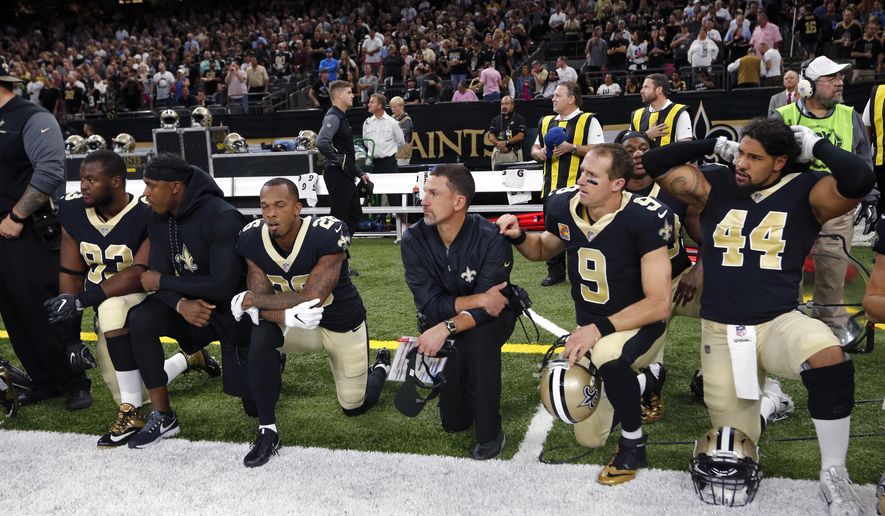 If the NFL has its way, the 11 players who still sat or took a knee for the national anthem at Sunday's games will be the last.

Leading the agenda at the NFL's fall meeting starting Tuesday will be a discussion on how the league can stop the take-a-knee protests stoking fan outrage without incurring a backlash from players who have refused to stand during the anthem.

Some football fans, including President Trump, have accused the players of disrespecting the military.

The protests are blitzing the NFL's bottom line. Ratings have tumbled by 7 percent through the first five weeks of the 2017 season versus last season, according to Nielsen data.


---

EPA to end Obama-era 'sue and settle' practice

The Trump administration on Monday took steps to end the highly controversial "sue and settle" practice that led directly to a host of environmental regulations throughout former President Obama's tenure.

In an agency-wide directive, Environmental Protection Agency Administrator Scott Pruitt said the process has "harmed the American public" and kept citizens in the dark about exactly how rules and regulations are made.

"The days of regulation through litigation are over," Mr. Pruitt said in a statement. "We will no longer go behind closed doors and use consent decrees and settlement agreements to resolve lawsuits filed against the agency by special interest groups where doing so would circumvent the regulatory process set forth by Congress. Additionally, gone are the days of routinely paying tens of thousands of dollars in attorney's fees to these groups with which we swiftly settle."


---
Bowe Bergdahl pleads guilty, doubts he could have received a fair trail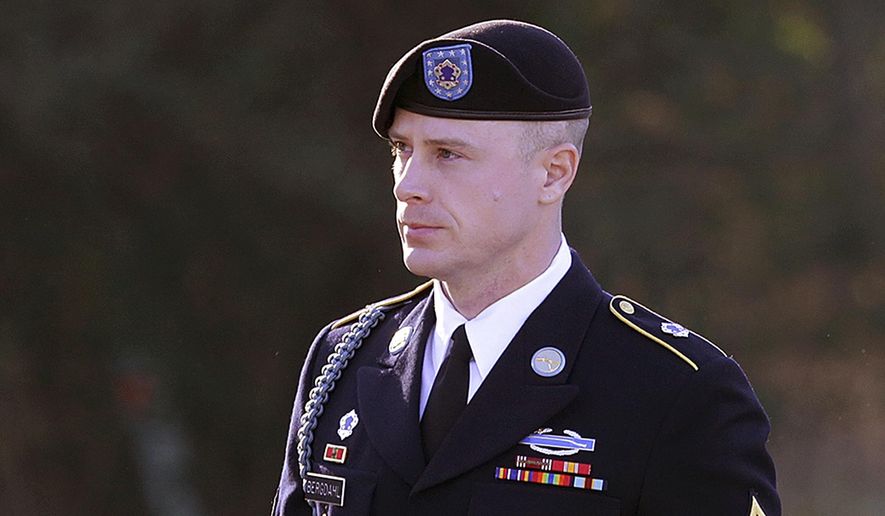 Army Sgt. Bowe Bergdahl pleads guilty to desertion charges Monday in a military hearing at Fort Bragg and said President Trump's words referring to him as a "traitor" prevented him from receiving a fair trial.

"The people who are to the point of saying, yeah just shoot him, you can never convince those people to change their minds," Sgt. Bergdahl said in an interview recorded last year that was obtained by ABC News. The interviewed was aired on Monday.

"It does hurt," he added, referring to people who call him a traitor and say he should be punished.


---

Jimmy Kimmel says 'riddance' to Republican viewers
Wouldn't want 'a conversation with them anyway'

Jimmy Kimmel doesn't appear too shaken up that his Republican viewership has taken a plunge since he waded into politics on his late-night ABC talk show.

Appearing on "CBS Sunday Morning," the comedian said he wouldn't change a thing about his approach to President Trump or heated topics such as health care and gun control.

"I saw, I don't know if it was a study or a poll or some combination of those two things, that, like, three years ago I was equally liked by Republicans and Democrats," Mr. Kimmel said. "And then Republican numbers went way down, like 30 percent or whatever. And, you know, as a talk show host, that's not ideal. But I would do it again in a heartbeat."


---
Democrats downplay shutdown over Obamacare, but deal with Trump looks unlikely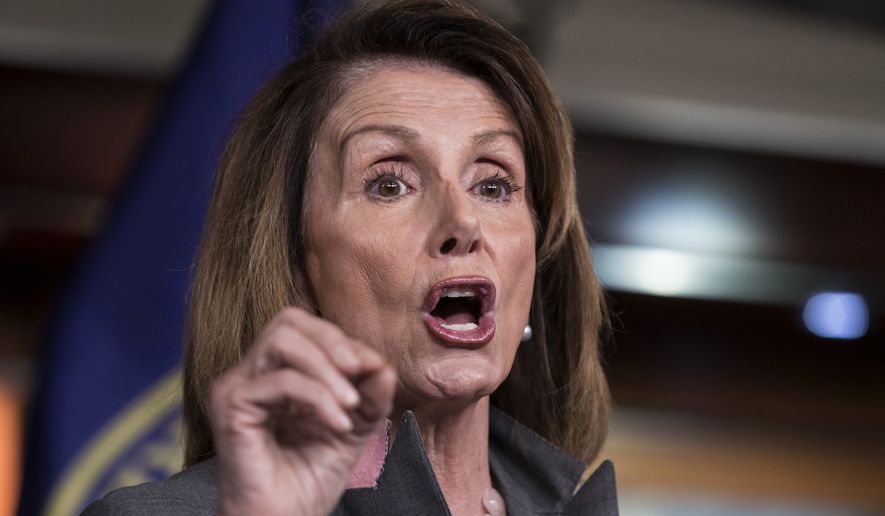 Democrats on Sunday downplayed talk of forcing a government shutdown after President Trump launched a twin assault on Obamacare, saying they will continue their uphill push to negotiate fixes to the law after the administration halted critical "cost-sharing payments" to insurers and ordered agencies to explore the sale of cheaper plans across state lines.

Yet Mr. Trump has shown little interest in a deal that temporarily shores up the 2010 health care law without paving the way for repeal or bolstering other parts of his agenda, leaving little room for a deal as policymakers struggle with wobbly insurance markets before open enrollment begins in two weeks.

Mr. Trump's decision to halt the cost-sharing payments, in particular, is sending shock waves through the insurance markets and has reignited legal fights over health care.


---

Austrian 'whizz-kid' in election triumph

Austria's political "whizz-kid" Sebastian Kurz was on course Sunday to become Europe's youngest leader, potentially in coalition with the far-right after its best result in almost 20 years.

Kurz's conservative People's Party (OeVP) won 31.7 percent of the vote, followed by Chancellor Christian Kern's Social Democrats (SPOe) on 26.9 percent, projections that were broadly in line with preliminary results showed.

Close behind was the nationalist Freedom Party (FPOe) on 26.0 percent, twice that of their allies the Alternative for Germany (AfD) last month and close to its all-time record of 26.8 percent in 1999 under then-leader Joerg Haider.

Rise of Sebastian Kurz; Anti-immigration millennial...
World's youngest leader...
New nationalists take charge...
Rightward Lurch Europe's New Normal...
Populists set to thrash traditional parties in Czech vote...

---

Dow industrials dalliance with 23,000 is a sign of the stock market's velocity
Dow has registered 48 record closes—its most all-time high finishes in a single year since 2013

A resurgence in the so-called Trump trade has investors once again contemplating a fresh milestone for the Dow Jones Industrial Average.

This time the most well known and oldest U.S. equity benchmark is set to hit 23,000 for the first time ever, notching its fourth straight 1,000 point climb over the past 12 months. That would be the largest number of such 1,000 point moves within a calendar year in the benchmark's 120+-year history, according to WSJ Market Data Group.

The Dow DJIA, +0.17% remains less than 100 points away from the next milestone, and if it manages to clear it within the next 14 trading sessions, the blue-chip average would notch its third fastest climb to 1,000-point milestone since mid July (see table below).


---

NRA Spokeswoman Forced to Move After She Received Death Threats

National Rifle Association spokeswoman Dana Loesch announced Sunday on Twitter that her family had been forced to move suddenly after she received multiple death threats from gun control advocates.

Loesch, a conservative commentator and syndicated talk radio host, followed the announcement of her family's move by condemning the way politically progressive society has treated not just her, but conservative women as a whole.

In the wake of Harvey Weinstein's sexual misconduct allegations, many women are telling their stories of assault on Twitter, using the hashtag, #MeToo. Loesch used the hashtag to tell her story of how she is being threatened for her views on guns and the Second Amendment.


---

'Cold creepiness rarely seen': Hillary seeths when asked about Wikileaks

Failed presidential candidate Hillary Clinton became visibly irritated during an interview with Australian TV when she was asked about Wikileaks and its founder, Julian Assange.

In the interview with 4corners, she appeared tired with bags under her eyes, and her bitterness over losing the election to Donald Trump clearly remained.


---

Colin Kaepernick Files Grievance Against NFL Owners for Collusion

After remaining unsigned through six weeks of the 2017 NFL season, Colin Kaepernick claims the league is participating in collusion.

As first reported by Bleacher Report's Mike Freeman, the former San Francisco 49ers quarterback has filed a grievance against the owners for collusion under the latest collective bargaining agreement.

Mike Florio of Pro Football Talk reported on what Kaepernick is looking to accomplish with the grievance:

"Per a source with knowledge of the situation, Kaepernick wants to trigger termination of the current Collective Bargaining Agreement.


---

Sen. Tom Cotten Eyed Again for CIA Chief

Sen. Tom Cotton, the Arkansas Republican close to President Donald Trump, is once again being considered to run the CIA, Axios reported Monday.

The White House is thinking of nominating Mike Pompeo, the current director of Central Intelligence, to serve as secretary of state and replacing him with the 40-year-old Harvard law school graduate and veteran of the Armys 101st Airborne, according to Axios.


---

FBI 'Finds' New Documents About Clinton-Lynch Tarmac Meeting

The FBI has found 30 pages of documents related to the June 2016 airport tarmac meeting between Bill Clinton and then-Attorney General Loretta Lynch, even after the bureau claimed to not have any records related to the matter.

FBI lawyers revealed the existence of the records in response to a Freedom of Information Act lawsuit filed by Judicial Watch, the conservative watchdog group.

The FBI had informed Judicial Watch last October that the bureau did not have any records related to the June 27, 2016 meeting between Clinton and Lynch. That encounter, which occurred on the tarmac at Phoenix's airport, was significant because it took place while the Justice Department was investigating Hillary Clinton's potential mishandling of classified information on her private email account.


---

Russia's aggressive cyberwar
U.S. intelligence agencies should be wary of foreign software with a secret backdoor

Russian President Vladimir Putin's regime has been highly aggressive in pursuing cyberwar and cyberespionage at least since its 2007 attacks on the Estonian government. The fact that it is routinely attacking U.S. defense and intelligence cyber-networks can be no surprise.

During the 2016 U.S. presidential campaign Russian government ads appeared on several U.S. social media sites, including Facebook. They were propaganda designed to destabilize and discredit the democratic process, a disinformation campaign at which the Russian FSB, successor to the Soviet KGB, is very adept.

Russian cyberespionage may have achieved its greatest success in 2015.


---

How we got to a nuclear North Korea
The escalating threat has resulted from 25 years of bipartisan foreign policy failure

President Trump and his Cabinet have said repeatedly that the present state of affairs with North Korea represents 25 years of American foreign policy failure going back over at least three presidents — Bill Clinton, George W. Bush and Barack Obama. Reviewing this disaster, there are at least three major mileposts.

The first of these would be the Dec. 1, 1994 hearing in the Senate Foreign Relations Committee on the Clinton administration's "Agreed Framework" with North Korea. The regime had agreed to give up its nuclear weapons program and in return, the United States pledged hundreds of millions of taxpayer dollars to substitute forms of energy for Pyongyang. Late in the hearing, Sen. Larry Pressler, South Dakota Republican, was pressing the Clinton administration's spokesman, Ambassador Robert Gallucci, over whether the agreement permitted a "go anywhere in North Korea, anytime" inspection regime. It didn't, as he was forced to admit.


---
"It is discouraging to think how many people are shocked by honesty and how few by deceit."
-- Noel Coward
(1899-1973) British playwright
---
---
The Medal of Honor is the highest award for valor in action against an enemy force which can be bestowed upon an individual serving in the Armed Services of the United States.
GeneTrerally presented to its recipient by the President of the United States of America in the name of Congress.
The first award of the Medal of Honor was made March 25, 1863 to Private JACOB PARROTT.The last award of the Medal of Honor was made September 15, 2011 to Sergeant DAKOTA MEYER.
Since then there have been: • 3458 recipients of the Medal of Honor.
• Today there are 85 Living Recipients of the Medal of Honor.
Citation

Captain Humbert R. Versace distinguished himself by extraordinary heroism during the period of 29 October 1963 to 26 September 1965, while serving as S-2 Advisor, Military Assistance Advisory Group, Detachment 52, Ca Mau, Republic of Vietnam. While accompanying a Civilian Irregular Defense Group patrol engaged in combat operations in Thoi Binh District, An Xuyen Province, Captain Versace and the patrol came under sudden and intense mortar, automatic weapons, and small arms fire from elements of a heavily armed enemy battalion. As the battle raged, Captain Versace, although severely wounded in the knee and back by hostile fire, fought valiantly and continued to engage enemy targets. Weakened by his wounds and fatigued by the fierce firefight, Captain Versace stubbornly resisted capture by the over-powering Viet Cong force with the last full measure of his strength and ammunition. Taken prisoner by the Viet Cong, he exemplified the tenets of the Code of Conduct from the time he entered into Prisoner of War status. Captain Versace assumed command of his fellow American soldiers, scorned the enemy's exhaustive interrogation and indoctrination efforts, and made three unsuccessful attempts to escape, despite his weakened condition which was brought about by his wounds and the extreme privation and hardships he was forced to endure. During his captivity, Captain Versace was segregated in an isolated prisoner of war cage, manacled in irons for prolonged periods of time, and placed on extremely reduced ration. The enemy was unable to break his indomitable will, his faith in God, and his trust in the United States of America. Captain Versace, an American fighting man who epitomized the principles of his country and the Code of Conduct, was executed by the Viet Cong on 26 September 1965. Captain Versace's gallant actions in close contact with an enemy force and unyielding courage and bravery while a prisoner of war are in the highest traditions of the military service and reflect the utmost credit upon himself and the United States Army.
---
3/14/20017

We Have Met the Enemy…

Geoff Metcalf
"They who can give up essential liberty to obtain a little temporary safety deserve neither liberty nor safety.
--Benjamin Franklin
"The American people must be willing to give up a degree of personal privacy in exchange for safety and security."
--Louis Freeh

In the wake of the clamor over the most recent WikiLeaks data dump, 'Vault 7', 'UMBRAGE', et al, it should be noted this is not really anything new. What we are seeing here is simply the evolution of something that goes back to the late 50s (to the incomplete best knowledge I have).
It is kinda cool to finally see even the New York Times (www.nytimes.com/2017/03/09/opinion/the-truth-about-the-wikileaks-cia-cache.html?_r=0) acknowledging material I was writing about in 1998 (http://www.wnd.com/1998/04/6108/ ).
In April of 1998 I wrote "Privacy has become an anachronism." I was commenting on "a massive system designed to intercept all your e-mail, fax traffic and more." I was explaining 'Echelon', the illegitimate offspring of a UKUSA treaty (https://www.nationalarchives.gov.uk/ukusa/ ) signed by the United States, United Kingdom, Canada, Australia and New Zealand. Its purpose was, and is, to have a vast global intelligence monster, which allegedly shares common goals. The system was so "efficient" that reportedly National Security Agency folk from Fort Meade could work from Menwith Hill in England to intercept local communications without either nation having to burden themselves with the formality of seeking approval (a court order) or disclosing the operation. And this was all pre-9/11 and pre-the anti-constitutional 'Patriot Act'.
It is illegal (without a Judge's signed permission) for the United States to spy on its citizens … kinda. The laws have long been circumvented by a mutual pact among five nations. Under the terms of UKUSA agreement, Britain spies on Americans and America spies on British citizens, and then the two conspirators trade data. A classic technical finesse. It is legal, but the intent to evade the spirit is inescapable.
I often fictionalized the genesis of 'Echelon' as an informal meeting of a group of post war American and British intelligence types drinking in some remote rustic bar. An imagined CIA type complains to his MI6 buddy about the hassles of US laws preventing US intelligence from surveillance of bad guys, and the Brit echoes the same complaint.
"Hey wait a moment mate," says Nigel, the make-believe MI6 guy, "I can spy on your guys and you can spy on our bad players…why don't we just come up with a mechanism whereby we spy on your villains, you spy on our villains, and we just 'share' the intel?"
This system was called ECHELON, and has been kicking around in some form longer than most of you. The result of the UKUSA treaty signed by the United States, United Kingdom, Canada, Australia and New Zealand was, and is, to have a vast global intelligence monster which allegedly shares common goals.
The London Telegraph reported in December of 1997 that the Civil liberties Committee of the European Parliament had officially confirmed the existence and purpose of ECHELON. "A global electronic spy network that can eavesdrop on every telephone, e-mail and telex communication around the world will be officially acknowledged for the first time in a European Commission report. …"
The report noted: "Within Europe all e-mail, telephone and fax communications are routinely intercepted by the United States National Security Agency, transferring all target information from the European mainland via the strategic hub of London, then by satellite to Fort Meade in Maryland via the crucial hub at Menwith Hill, in the North York moors in the UK.
"The ECHELON system forms part of the UKUSA system but unlike many of the electronic spy systems developed during the Cold War, ECHELON was designed primarily for non-military targets: governments, organizations and businesses in virtually every country."
An interesting sidebar appeared in the International Herald Tribune under the headline, "Big Corporate Brother: It Knows More About You Than You Think." The story details Acxiom Corp, which was a humongous information service hidden in the Ozark foothills. Twenty-four hours a day, Acxiom electronically gathered and sorts all kinds of data about 196 million Americans. Credit card transactions and magazine subscriptions, telephone numbers, real estate records, automotive data, hunting, business and fishing licenses, consumer surveys and demographic detail that would make a marketing department's research manager salivate. This relatively new (legal) enterprise was known as "data warehousing" or "data-mining", and it underscores the cruel reality that the fiction of personal privacy has become obsolete. Technology's ability to collect and analyze data has made privacy a quaint albeit interesting dinosaur.
The Tribune reported that "Axciom can often determine whether an American owns a dog or cat, enjoys camping or gourmet cooking, reads the Bible or lots of other books. It can often pinpoint an American's occupation, car and favorite vacations. By analyzing the equivalent of billions of pages of data, it often projects for its customers who should be offered a credit card or who is likely to buy a computer."
Most of this information is from y 1998 piece. Echelon has developed, matured, and morphed into a much more powerful hybrid. 'Carnivore' was software to help triage the cacophony of data. Vault 7 and 'Umbrage' are logical (some would argue "insidious") growth.
More to follow…